Remote Access Software Features
Provide fast remote access from your browser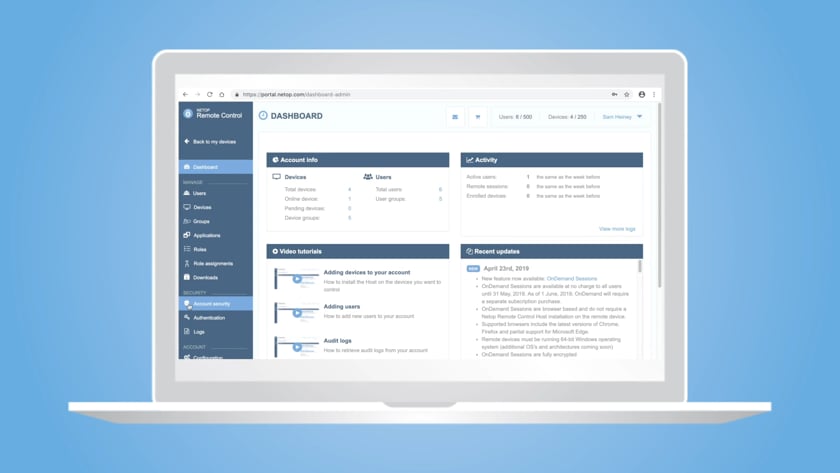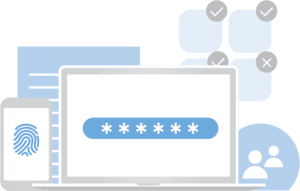 Remote Access from Impero Connect
Now you can subscribe to the Impero Connect Portal, which makes remote desktop connections quicker and easier than ever. Use Impero OnDemand for remote access sessions that can be launched in an instant — no download required.
With the Impero Portal, you can create secure remote sessions directly from a browser window. Like all Impero software, the Portal offers enterprise-grade security, efficiency and flexibility.
Secure Remote Access Management
Security is vital when it comes to remote access and creating secure connections to devices. Each remote session is fully encrypted and integrated with the Portal's centralized roles and permissions. The Portal provides you a comprehensive dashboard, with log files for users, devices and sessions stored in a single location. Impero also protects your business by offering granular controls, so you can grant device remote access based on IP address, location, time of day, or even at the whitelisted application level.
Since Impero offers the most secure remote access solution in market, IT admins can be confident that devices are accessible only by authorized users and groups. For an additional security layer, the Impero Portal has native multifactor authentication - or it can be integrated with your existing MFA solution.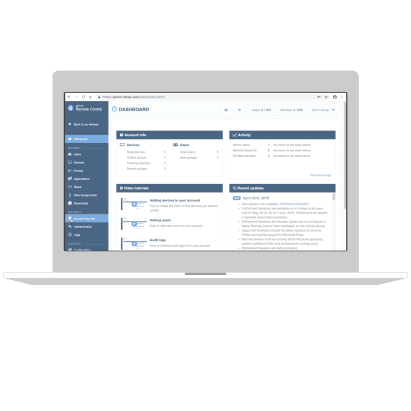 Centralized, Configurable Dashboard
Impero software is designed to give you centralized control while keeping your deployment options flexible enough for any kind of business. When you use the Portal, user management is simple and efficient, with full integration into network directories like Azure AD, LDAP, RADIUS, and AD Federation. Each named user in the Portal can launch and manage up to 10 concurrent OnDemand sessions. For companies that want total control and dedicated access, the Portal can be deployed in a virtual private cloud.
Fast & Effecient Connections
Initiate a remote access session to an unattended device from a browser window and enjoy lightning-fast screen transfer - with no prior installation needed - or download a Guest module for more comprehensive controls. You can also create OnDemand remote access sessions to instantly connect to attended devices. Launch up to 10 concurrent sessions per named user.
With these features, IT and support teams can be more agile, responsive and effective than ever.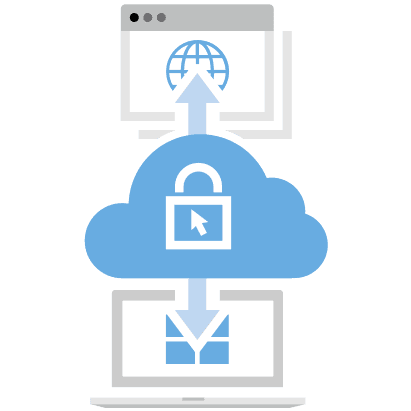 Perpetual or SaaS Pricing
Choose the pricing model that works for your business. Whether you're an SMB or a global enterprise, Impero offers custom pricing to fit your budget — including annual subscription and perpetual licensing.