Remote Access from the Impero Portal
Subscribe to the Impero Connect Portal, our cloud-based remote access solution, for effortless & completely secure remote desktop connections.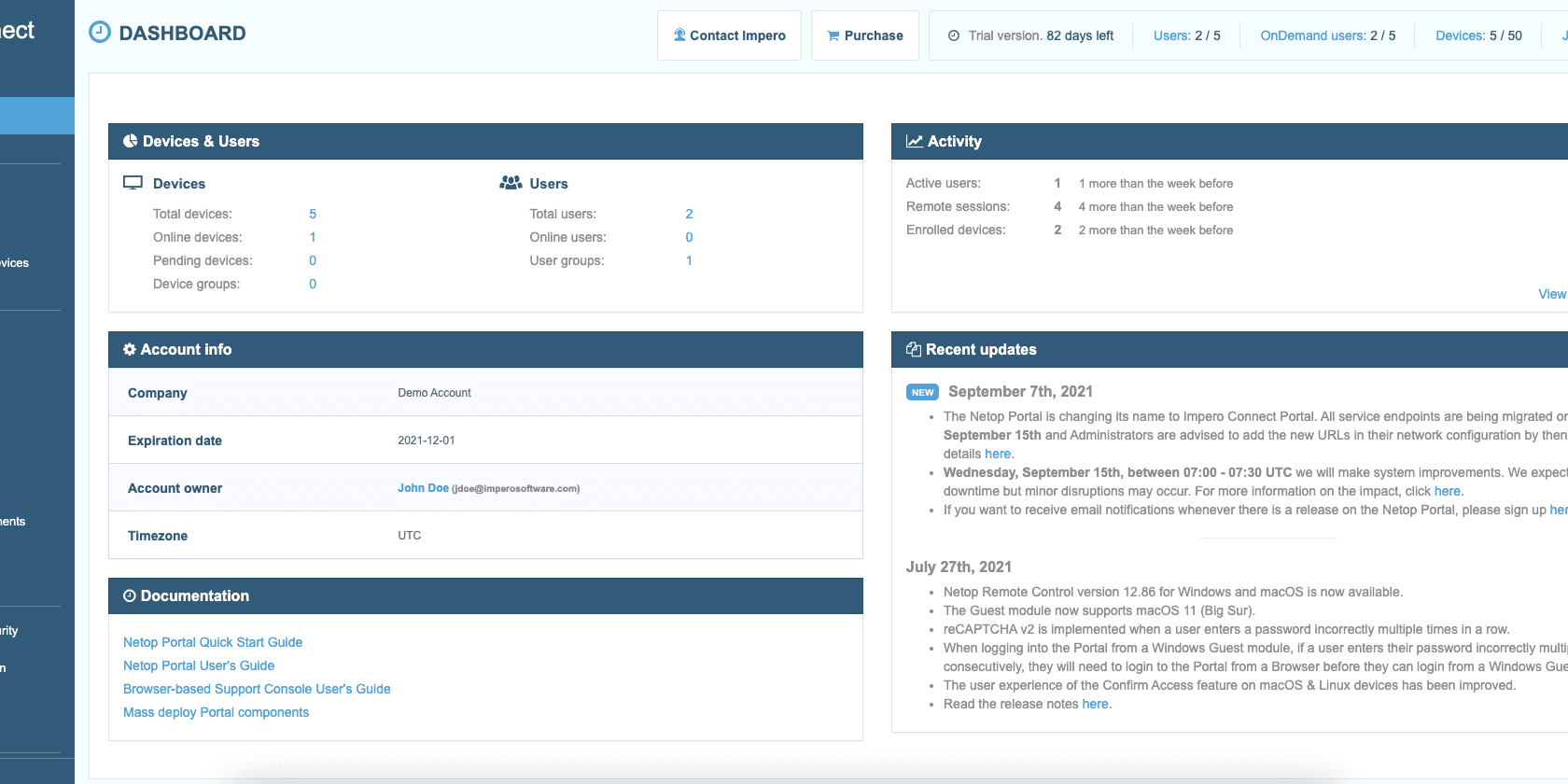 Explore The Impero Connect Portal
Unlock the potential of the Impero Portal, enabling you to establish secure remote sessions from an installed Impero Guest client, or right from your web browser.
In keeping with the hallmark of all Impero products, the Portal delivers top-tier security, unmatched efficiency, and unparalleled flexibility.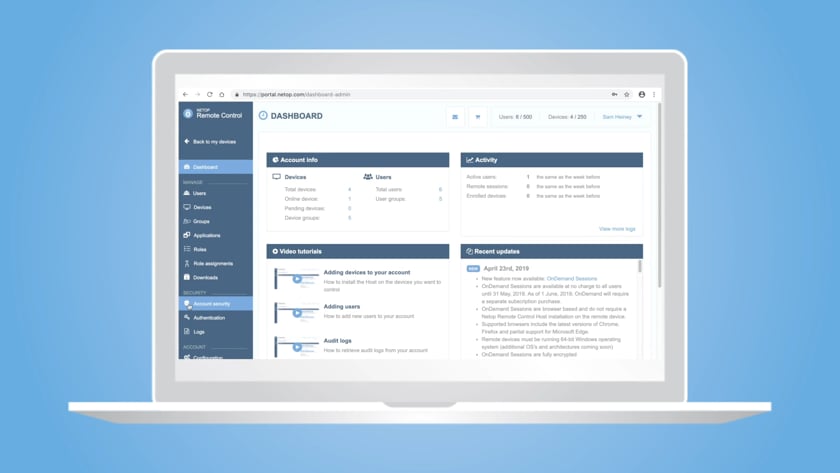 Secure remote desktop management
Ensuring utmost security in remote access and establishing protected connections to devices is paramount. Every remote session is encrypted and seamlessly integrated with the Portal's centralized roles and permissions system.
The Portal furnishes you with an all-encompassing dashboard, consolidating user logs, device activities, and session records into one centralized location.
Impero further safeguards your business by affording granular control, empowering you to authorize device remote access based on IP address, geographical location, time of day, or even at the application whitelist level.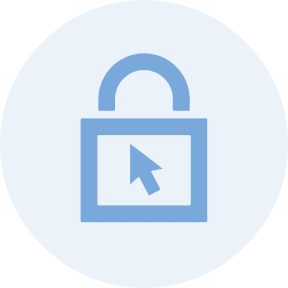 Given Impero's standing as the market's most secure remote access solution, IT administrators can rest assured that devices remain accessible solely to authorized users and designated groups.
As an additional layer of security, the Impero Portal incorporates native multi-factor authentication (MFA) or seamlessly integrates with your existing MFA solution to fortify your digital defenses.
Centralized dashboard, flexible configurations
Impero software is meticulously crafted to provide you with centralized control while maintaining the flexibility to adapt to the unique demands of your business.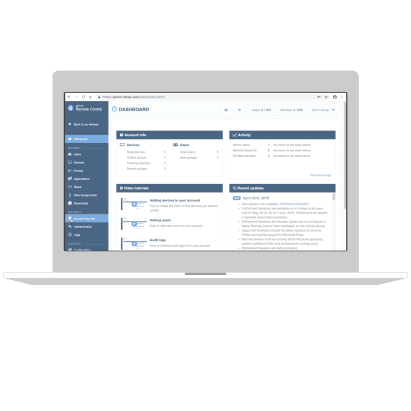 When using the Portal, managing users becomes effortless and highly efficient, seamlessly integrating with network directories such as Azure AD, LDAP, RADIUS, and AD Federation.
Within the Portal, each named user can initiate and oversee up to 10 concurrent OnDemand sessions.
Moreover, the Portal offers adaptable pricing structures. It's available through subscription plans or in combination with perpetual licenses, ensuring you can tailor your choice to match your business requirements precisely.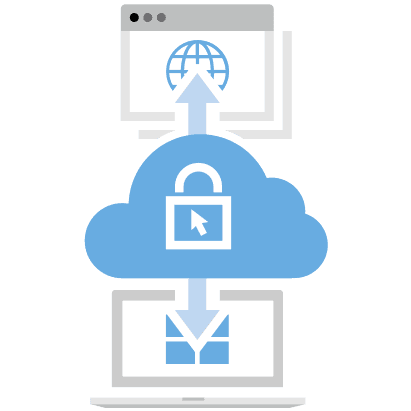 Self-Hosted Deployment For Security-Sensitive Organizations
Built as a cloud-native solution, the Impero Connect Portal can be deployed as a single-tenant solution using the cloud provider of your choice.
Or, deploy the Connect Portal in a private data center and use it as a secure communication gateway to route and log remote access sessions over your LAN/WAN.
Deployment options are purpose-built to integrate with your existing infrastructure allowing end to end control over all remote sessions.
Intel Vpro Integration For Advanced Device Management
Through the integration of Intel's AMT technology within the Connect Portal, users can oversee Intel vPro devices right down to the BIOS level, regardless of their location. These management capabilities encompass functions such as Power ON/OFF, Power cycle, Reset, Sleep, Hibernate, and Soft resets.
Enjoy enhanced efficiency without sacrificing security. Impero Connect supports a zero-trust security strategy with a proven solution that meets GDPR, HIPAA, NIST, PCI-DSS and other compliance mandates.
Watch our recent webinar reviewing the integration between Impero Connect and Intel vPro.
See How the Impero Connect Portal Works. Book a Demo