Remote Access Service at a Low Price
Impero Connect gives you greater end-user satisfaction and better device uptime at a lower cost.
Whether attending to mission-critical devices online or supporting end users in your organization, speed and reliability are essential. Enterprise tech support teams choose Impero because of our proven record of fast, stable connectivity in the most complex environments. Impero Connect has the tools that your team needs to reduce truck rolls and improve end-user satisfaction. Our low price remote access service with cross-platform support and modular connectivity options ensure that you can achieve high-speed access into unattended devices and across complex networks.
Time is money. Whether you are supporting employees, production technology or point-of-sale systems, every second of downtime costs your company.  That's why retailers, financial institutions and enterprises rely on Impero for speedy issue resolution.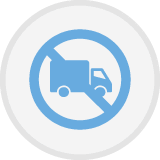 Central tech support teams and managed service providers use Impero Connect to diagnose problems before field staff hit the road. Impero reduces the need for truck rolls and ensures that technicians arrive with the knowledge and tools they need.
With Impero Connect you can remotely support end users within and beyond your network.  Our low price remote access service yields fast issue resolution and improved user satisfaction can help you turn your support services into a profit center.
Fast Return on Your Investment
Consolidate support into a single, cross-platform remote support solution
Transfer files with two-way drag-and-drop, delta transfer and crash recovery
Support end users, mobile devices and embedded technology
Diagnose problems through a remote command prompt window
Initiate support sessions 50% faster than competing solutions
Communicate with end users through chat
Conduct collaborative remote control sessions with colleagues
Use Impero's scripting function to automate programs and tasks
Impero Connect gives you secure remote access service at a low price, and wide connectivity for supporting the widest possible array of devices - improving device uptime and end-user satisfaction - while making a positive impact on your bottom line.  See why IT pros at more than half of the Fortune 100 turn to Impero for secure remote access.
Efficiency, flexibility, and security are the core values that drive the development of Impero Connect.