Case Study: SIR Solutions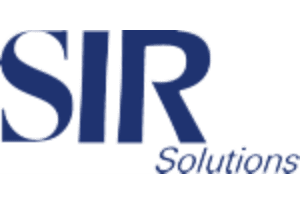 POS equipment vendor leverages Impero Connect to support thousands of retail devices across hundreds of site locations.
The Challenge Facing SIR Solutions
How do you support hundreds of customers, thousands of devices and millions of transactions, both efficiently and securely? As Quebec's leading provider of point-of-sale (POS) equipment, SIR Solutions has been asking this question since the company was founded in 1994.
SIR sells, installs and supports POS equipment for retail customers, specifically for pharmacy, grocery, and convenience store verticals. The company also trains retail staff and managers on how to use the equipment within their environments.
"A typical retail location will have three to four POS devices and a site controller server," said Benoit Perigny, network administrator at SIR Solutions.
The company's mission is to optimize its clients' retail locations for profitability in their respective industries. For these clients, unexpected technology disruptions are unaffordable, given the competitive nature of the retail industry and its razor-thin margins.
Also, SIR is growing: in the next two years SIR will be expanding to Ontario and Western Canada where it is scheduled to add 200 new customer site locations and more than 1,200 POS devices and servers to its existing workload. With 50 representatives dedicated to POS and server support, the company must make the most of its team's time, while providing top-flight service to support its continued growth.
"Impero Connect has been instrumental in helping us expand our operations and win new business."
Since 2009 SIR has installed Impero Connect on every POS device and server it supports.
It uses Impero to troubleshoot databases and interfaces, confirm that debit or credit card processing is working properly, train staff and support technicians on-site during initial hardware installations.
In a typical day, the company receives over 220 supports calls from its 2,500 site locations, 85 percent of which require remote access.
"Impero Connect is the primary application we use to support our clients," said Perigny. "It would be cost-prohibitive to send staff on-site for every issue that arises."
Impero Connect has significantly improved the company's ability to scale its growth and support its demand. "Impero Connect has been instrumental in helping us expand our operations and win new business." said Perigny.
One of the greatest benefits of using Impero, Perigny says, is the ability to achieve and maintain PCI compliance. SIR leverages the tools Impero provides to manage and assign user permissions for numerous customers, centrally, by connecting the Impero Security Server to the company's LDAP. In doing so, it can implement PCI policies across the organization while creating extensive audit trails of all remote sessions.
The company also prevents lost business due to technology disruptions by using Impero to push updates to devices overnight. When employees arrive in the morning, their POS machines are ready to go.
With the Impero WebConnect module, the company can support devices outside a VPN connection, using an Internet connection to establish access. SIR also relies on Impero\'s extensive configuration options to customize their support for each client. Today, the company reports improved customer service, and always recommends Impero to its customers.
Serving retail customers across grocery, pharmacy and convenience store verticals throughout Canada, SIR Solutions offers point-of-sale hardware, software and support services solutions proven to scale with business growth. In partnering with retailers, SIR introduces operational efficiencies that help its customers optimize revenue, increase profit margins, reduce labor costs and minimize fraud.