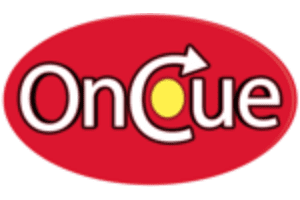 Serving Traveling Customers by Keeping IT Staff Off the Road
Impero Connect and Security Server increase efficiency and enable PCI compliance for growing convenience chain
While driving the thousands of miles of highways in Oklahoma and Kansas, travelers often see the familiar red and white signs of OnCue Express offering the fuel, convenience store, and restaurant services they need. Many miles may roll by between sightings, but OnCue Express locations are there again and again, providing products and services needed by motorists.
Though offering locations across a far-flung geography is a competitive advantage for OnCue, the same wide-ranging convenience provided to customers presents a significant challenge for IT administrators and support staff.
Director of IT Rocky Taylor puts it best, "We have a small IT team and a large area to cover. Physically going to all of our locations regularly just isn't efficient."
Having originally become familiar with Impero Connect as part of a Point of Sale (POS) technology vendor change, the more OnCue used Impero, the more they came to appreciate and value the solution. Additional licenses were purchased so OnCue could take advantage of the rich remote access functionality Impero provides.
Today Impero provides OnCue a wide variety of technical capabilities. The company's frontline employees have varying levels of familiarity and skill with technology. By using Impero Connect within their service desk environment, Taylor's team can handle almost any issue faced by the in-store staff from a central location.
The service desk team can remotely troubleshoot issues, address errors, perform maintenance, and support devices. As Taylor says, "Unless the hardware has completely failed, we are able to handle most issues from our central office. We run an extremely lean IT department. We, quite literally, don't have time to go to all our locations. Impero makes things possible that would not be without them."
Devices at the convenience store, gasoline, and restaurant locations are supported through a centrally located site controller. The site controllers are Windows-based machines running software that communicates with the gas pumps, registers, and any other process related to site operations. If a problem arises at a location, OnCue uses Impero to remotely access the site controller to resolve an issue.
OnCue has also implemented Impero's Security Server, which provides centralized control of security, administration, and authentication. Security Server integrates with OnCue's Active Directory and, as such, passwords can be managed from the central office without the need to physically touch each machine. Impero Security Server plays a vital role in helping OnCue protect data, manage access rights, and keep records and logs as required by stringent Payment Card Industry (PCI) compliance standards.
Other advantages include higher security and dependable logging features. These are especially important because PCI requirements for logging and related records are rigorous and constantly evolving. Using highly compliant encryption, multi-factor authentication, session logging, and granular, client-defined access rights, Impero enables OnCue to safeguard security, ensure compliance and minimize risk.
"Security Server was my chosen path to align our support operation with PCI compliance. Nearly all of what we do is compliance-driven. As soon as we catch up there are more requirements, and Impero is a great partner to keep us current," says Taylor.
OnCue's utilization of Impero remote access and control technology has a bottom-line effect. The IT staff's ability to shorten response times and lower administrative overhead means that resources can be used in the most efficient way possible. It also enables them to keep up with the ever-changing requirements of PCI standards.
Impero Connect provides OnCue Express with fast, secure, reliable access to many devices within the organization, enabling their IT team to provide superior help desk services. OnCue's lean IT staff can monitor, update, troubleshoot and control equipment without traveling hundreds or thousands of miles. OnCue relies on Impero to provide around-the-clock performance, better response resolution rates, greater efficiency, and lower support costs.
Taylor sums up by saying, "Impero streamlines, simplifies, and makes things easier for me."
OnCue Express is a chain of convenience stores located throughout Oklahoma and Kansas. The chain of stores is operated by OnCue Marketing, L.L.C., which also operates several Subways, Simple Simon's, and one Dairy Queen store. The company is committed to providing clean, safe facilities, in addition to Subway subs, Simple Simon's pizza, DQ burgers and ice cream. They offer premium quality gasoline and a full range of convenience store food and beverage products. OnCue has 52 locations.