Case Study: Gilbarco Veeder-Root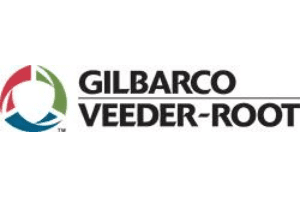 Trusted remote access makes life easier for Gilbarco help desk
Gilbarco Veeder-Root is one of the world's leading suppliers of gas station and convenience store equipment. "If you've ever been to a gas station, it's likely you've interfaced with our equipment," says Gary Buchelt, Support Center Manager.
Gary and his team of help desk technicians need to operate with speed and efficiency to successfully support the fuel dispensers, point-of-sale devices, fleet management systems, and other Gilbarco products deployed around the world.
"My help desk alone services many different locations," Gary explains. "We get about 1,500 calls a day, 40,000 calls a month from locations that are using our equipment."
The sheer volume of daily support calls requires a rock solid remote access solution to resolve issues as fast as possible. Gilbarco simply must have a solution they can depend on, which is why they've chosen Impero Connect.
"We use Impero every time a call requires a remote connection. I'd say about 300 times a day." Gilbarco also discovered the benefits of using the solution beyond the help desk. "Our technical assistance center uses Impero for their calls as well, and our engineering department uses it for all their field trials and beta sites," Gary remarks.
Providing Gilbarco customers with top-notch technical support is not Gary's only concern, he also ensures the safety of their personal information. "PCI is the most critical compliance regulation for us," he says. Gary and his team rely on Impero Connect as part of their PCI compliance efforts.
"We take steps so our customers can be confident about compliance when they need remote assistance. Every remote session is tracked with Impero, and all staff are trained to use the software in a compliant way."
Impero provided Gilbarco with secure remote connections and file transfer right out of the box, but the team wanted a few special features to make their day-to-day easier. Owning a  flexible remote solution, Support Center Supervisor Justin Allen had Impero Connect tailored to their needs.
"We've added a couple custom tweaks," Justin says. "One modification opens the Windows toolbar so we can use it to navigate. We've also added a few hotkeys for the applications we use most often. That sort of thing."
For all the configuration, customization, bells and whistles that Impero Connect offers, Gary, Justin, and the Gilbarco team are most impressed with the stability of the solution and the consistency of its performance.
"I love Impero because it does its job," Gary says. "It's like magic, it just works. And that lets me focus elsewhere, on what isn't working."
"I can't think of anything I would change," Justin adds. "It does what we need it to do."