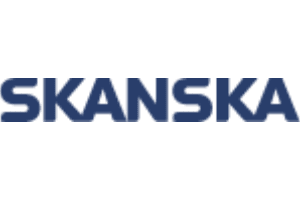 Skanska saves money (and the planet) with Impero Connect
Secure and scalable solution controls up to 100 sites across the UK, saves 1,000 miles of travel time every week and aids billion-dollar carbon reduction program
As one of the world's leading construction groups, Skanska has a commitment to provide 'zero defect' service. With a history stretching back over 125 years, and over £11 billion worldwide revenue, Skanska is involved in some of the most prestigious projects on the planet, in the private and public sectors.
With over 100 mobile sites set up across the UK, being able to remotely access and manage equipment and securely exchange information is essential for Skanska to provide the exemplary service they are known to provide staff and customers. To accomplish this, they installed Impero Connect software across their entire IT infrastructure.
Managing Desktops from Anywhere
Skanska has more than 4,000 staff working in the UK, as well as 300 servers spread across three separate data centers. With travel to and from head office not a feasible option, the company needs its staff to access and send critical information from anywhere, while allowing them to quickly and securely manage a target machine or device without transmitting a traditional desktop.
Steve Capper, director of IT at Skanska, said, "Our staff could be 300 miles away in Scotland one week, and in London the next. Having them travel further still to receive technical assistance or deliver sensitive files would be an incredible waste of resources, and is not in keeping with the efficient customer service we look to provide everyone associated with our company."
It became clear that the company needed secure remote control software, and to meet this requirement deployed Impero Connect, which provides fully scalable and secure remote access to all devices across any enterprise environment. Impero was chosen for its ease-of-use and system flexibility, which makes it possible for the company to use a single tool for all remote control tasks.
Now used by up to 25 central support staff daily, Impero Connect is used to conduct all technical training, software updates, and hardware configuration for its thousands of staff, completing their work all across the UK. By offering immediate support via remote control with unrivaled speed and reliability, Skanska is able to provide a superior level of efficiency to all employees, increasing business productivity as a result.
1,000 Miles Saved Every Week
As well as reaping security benefits, Skanska is also generating huge savings. Capper calculates that if his support staff were to physically travel to sites rather than administer machines remotely, they would collectively spend approximately 40 hours traveling 1000 miles to and from sites every week. In terms of combined mileage and time-savings from Impero Connect this amounts to a bottom-line saving in excess of £50,000 each year.
Capper comments, "Using Impero, the remote management processes are quick and seamless, saving my staff an enormous amount of time. It's now so critical to the overall performance of our business that without it, we simply wouldn't be able to provide the level of support that we now do."
The cost and time savings of remote control software has a further added bonus to Skanska in the form of reduced energy consumption and carbon footprint.
Since 2000, the company has worked to become a leading green developer and contractor, an initiative that aims to ensure all work is completed to the strictest environmental standards. This commitment has the dual benefit of providing energy-efficient buildings across the globe, and also saving over £700,000,000 in company costs worldwide.
Through the use of Impero Connect, Skanska can substantially reduce the time its employees' cars are on the road, and save around 20 tonnes of CO2 from entering the atmosphere in the process.
"As buildings contribute around 40 percent of the global energy demand, more efficient practices are absolutely key to our continued success," Capper adds. "Reducing the time spent by employees on the road is a must, and Impero's ability to do this makes it an essential technology partner in our ongoing green programs."
Impero's ability to secure remote connections, grow organically with Skanska, and automate most programs and common support tasks has made it an established part of Skanska's IT infrastructure. This relationship looks set to continue long into the future.
Overall, the combination of security, flexibility, and ease-of-use has provided a perfect match for Skanska's requirements.
"While other remote control options were available to us, the success rate we have seen with Impero means we have no need to look elsewhere. The way it deals with management and auditing is so intuitive that there is minimal effort required from the user, and the resources we are able to save are making a huge impact to our bottom line. All in all, I couldn't think of a better enterprise fit that we could have chosen."
Skanska is a leading international project development and construction company, developing offices, homes, and infrastructure projects, such as schools and roads. The company creates sustainable solutions and strives to be a leaders in quality, green construction, work safety, and business ethics.