Millions of students worldwide are still being affected by the pandemic and their school experiences are suffering as a result. Fears about the Omicron variant continue to rise and, as we draw closer to the Christmas holiday, normal classroom festivities may be impacted.  
We have put together some ideas which can help you organise a positive and fun holiday experience despite the challenges. Here are 5 safe ways to celebrate the holiday season at your school. 
Host a virtual Christmas party
Performances, music, and laughter are often associated with Christmas celebrations worldwide, and this year should be no different. With many students and teachers absent from the classroom because of Covid-19 it may seem tricky to celebrate. That's why we recommend hosting a virtual party this year, where both pupils and teachers will not have to worry about social distancing. Here are some ideas for your virtual celebration that will capture your students' attention: 
Christmas sweater competition: have students vote and allow the winner to pick a movie.

 

Online games: have you tried playing 

Skribbl

, the 

free multiplayer drawing and guessing game?

 You should definitely give it a go.

 

Encourage your students to write a festive poem that you can display around your classroom or read aloud.

 
A holiday 'Teams' scavenger hunt
Move your scavenger hunt online by challenging students to find items around their house, complete tasks or locate places (on Google Maps, of course) before a timer runs out. Have each challenge earn points where the fastest student to complete a task or the one with the most points wins! This exercise will not only make students laugh but it will help them work on their teamwork skills. You can find some examples of virtual scavenger hunts here. 
Secret Santa
Around 70% of children between 8 and 14 state that "receiving gifts" is their favorite part of the holiday season. Secret Santa is a fun game that has turned into a Christmas tradition. The rules are quite simple: first, write the names of all pupils on individual pieces of paper (remember to include yourself, too!). Then, have each student choose one name from a bowl. The name written on the piece of paper they select is the person to whom they will give a present. You can set a low budget for each gift or suggest that students make each other gifts so that the activity is accessible to everyone.  
You can organise a virtual Secret Santa game here. 
Watch a movie together
You can use screensharing in Microsoft Teams for your class to watch a holiday movie together during remote or hybrid learning. You can also try sites like Watch2Gether to watch movies as a class. The beauty of these solutions is that students in the classroom and students at home can watch the same movie simultaneously. 
Decorate your own gingerbread person or house
This can be a fun in-class activity or an at-home one. Students can decorate gingerbread people or houses and bring their creations to class or show them off online.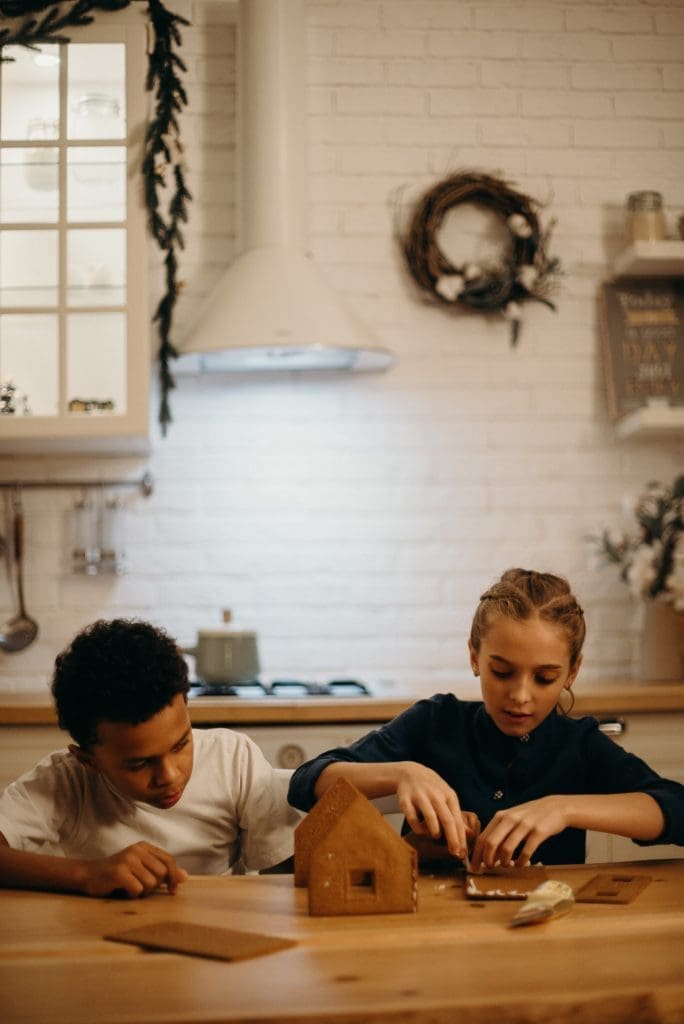 Whatever activities you choose, remember to have fun! After a difficult year, it's important to remind kids and young adults to enjoy the little things and be grateful for those around them.  
From all of us at Impero, we wish you an amazing holiday season and a happy New Year.