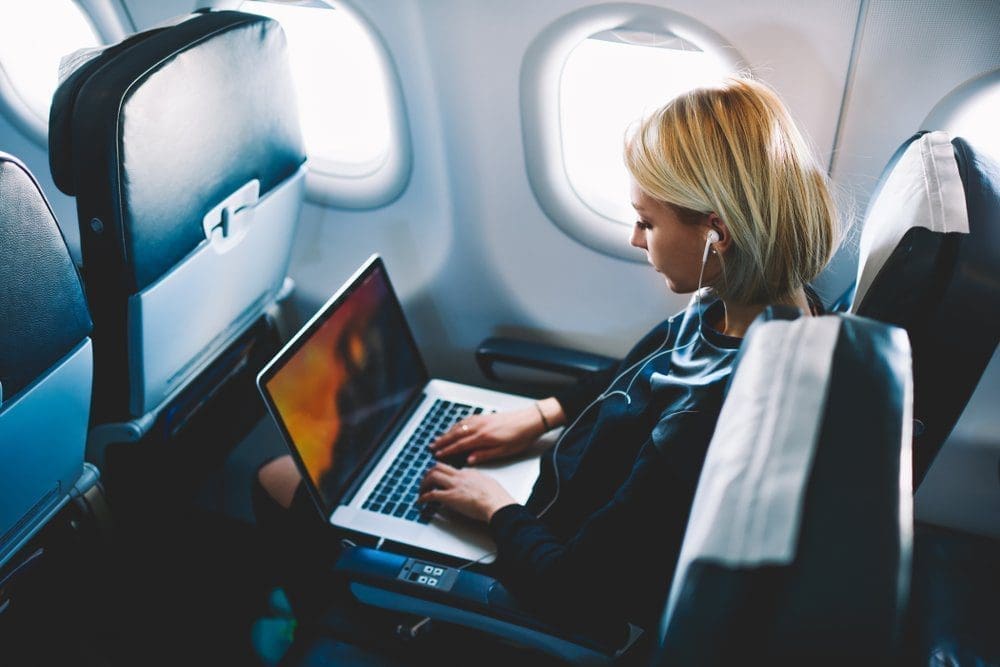 If you've ever needed to access your desktop computer from a separate location, then remote desktop software is what you need. While remote access can be used in home networks, it is most commonly used on corporate networks so business owners, support technicians, and employees can access their work computers and documents remotely – and securely.
Think of a time you forgot the files you needed at work or had to send a tech out to troubleshoot a problem in person. Remote access software solves those problems for you, giving you the access you need from wherever you are.
What is Remote Access?
Remote access is the ability to log on to a device that is not in your physical vicinity. It allows you to connect to a computer remotely, from anywhere, simply using an internet connection. This remote connection is made possible by software that is installed on both the computer you're using, as well as the device being accessed.
A remote access system can take many different forms based on the needs of your enterprise. An on-premise, server-based model may be different from many cloud-based solutions that we see in different industries, like MSP remote access. But before we break down some key components, let's answer another important question about remote access: how does it work?
How Does Remote Access Work?
Remote access combines software, hardware, and network configurations to send data via encrypted channels. The software will encrypt the request before sending it to the remote device and decrypt it upon arrival. No matter what your enterprise calls for, remote access solutions should always prioritize security.
Now that we've covered the basic questions – what is remote access software and how does it work – here are 8 important things to know about remote access.
1. Remote Access Is Digital Teleportation
At its core, remote pc access software essentially lets you teleport to any location (where you have been granted access to a computer). You can use it to literally control a computer from a remote location as if you were sitting in front of it. Your keyboard becomes the remote keyboard. Your mouse the remote mouse. This functionality has all kinds of applications in the business world, from saving you in a crunch to reducing time and money when providing tech support.
Let's say your office is in New York City, but you're traveling for work. With remote access software, you'd be able to connect to all of the hardware, apps, and files on your work computer. And as long as you've been granted the appropriate permissions, you're able to troubleshoot problems, install software, and copy files without having to fly halfway around the world or ask someone else to help you.
Remote access software is especially useful in more technical scenarios. In addition to letting you access personal computers and files, a remote access system can be installed on servers and control units so that a single technician can check production and efficiency in factories anywhere in the world without leaving the office.
2. Software that is Known for Being Secure
So, what does remote access mean for security? While providing outside access to your personal computer or corporate network always comes with the risk of malicious behavior, modern remote access software can be completely safe – especially if you choose a solution that is known for being secure.
To have good security you need multiple layers of defense. Medieval builders had the right idea. To keep something safe, they locked it in a tower. Surrounded the tower with thick castle walls. Surrounded those walls with a moat, and posted guards at the gate. Each layer added more protection, more security.
Impero uses a layered approach to remote access software. Strong encryption, IP/MAC address filtering, secure deployment tools, and multi-factor authentication are just a few of the security layers available.
3. Types of Remote Access More Secure than a VPN
Like all things in life, not all remote access software is created the same. If granting full admin access to your work computer sounds scary, you're right. But remote access doesn't have to be scary. Not all solutions work the same way, and some take security more seriously than others.
Luckily, Impero takes your security seriously. You may have heard of a VPN, or Virtual Private Network, as a solution for remote access. VPNs are different from Impero's remote access software because VPNs often allow full network access to the remote user, third party, or vendor.
To make a comparison, VPNs are blunt – like handing a surgeon a dull knife. That makes it a lot harder to perform surgeries. Remote access software is more like a scalpel. It's precise and totally configurable, so you can specify remote permissions from a single computer all the way down to an individual application during a specific time of day.
Security experts know that as access gets broader, the risk increases – due to more potential points of entry and more places for malicious software to hide, even when you think you're safe. Remote access software simplifies your workflow by shortening the distance between two computers, all while keeping your network and information as secure as possible.
While Microsoft's remote desktop protocol (RDP) and vendors like TeamViewer are known for their vulnerabilities to hackers, Impero Connect is used by about 50% of Fortune 100 companies and 60% of the Financial Times list of the largest companies in Europe. There's simply nobody who can keep remote access as secure as we can.
4. Software Known for Being Totally Compliant
Now that we've covered security, what does remote access mean for compliance? At Impero, we pride ourselves on exceeding compliance standards across the board. In addition to end-to-end encryption with every connection, our remote access software exceeds the compliance requirements from PCI DSS, GDPR, HIPPA, and more.
Even in high-stakes industries like cybersecurity in healthcare and industrial IoT, Impero Connect remains fully compliant in the face of growing data breach threats and costly downtime.
5. Impero Offers Customizable User Management
Impero is devoted to making user management secure, easy to use, fast and simple to understand, while providing the ability to specify admin and access rights on a user-by-user basis. This means if a third-party vendor only needs access to a specific app for a few minutes to fix a problem, you can give them access to that app alone for a specified amount of time – all without exposing your larger corporate network to potential threats and malicious behavior.
Companies that rely on VPN access alone can't do that.
Impero offers Privileged User Access – granting certain users more control than standard users. For example, instead of giving users blanket permissions, or trying to provide permissions on an individual case-by-case basis, you are able to quickly grant privileged access to a trusted user via security roles and device groups. These permissions can be setup independently within the solution or fully integrated with your corporate directory (via LDAP, AD, ADFS, and others).
6. Remote Access to Files
We can't fully answer the question of "what is remote access" without addressing access to files. One of the biggest and most fundamental advantages of remote access software is the ability to access files from a device in an entirely different location.
This can come in handy if you're scheduled to make a big presentation in front of a client but accidentally left your perfect presentation deck on your office computer. With remote access installed, you can log into your desktop from the client's office, copy the presentation over to your laptop, and seal the deal without the client ever knowing that you were clicks away from dropping the ball entirely.
It's also useful for automating file transfer processes, like when you need to pull a diagnostic report from a remote device once a day at 5 pm. With Impero, you can write a quick script and make life a little bit easier.
7. Remote Access Software Doesn't Have to be Expensive
For all of the convenience it provides, trustworthy remote access software doesn't have to be expensive. At Impero, we offer both subscription-based and perpetual pricing options to fit the needs of every business. Clear-cut pricing makes it easy to know how much you'll pay for secure remote access for your business.
8. Increase Efficiency with a Secure Remote Access System
No matter what kind of business you run, remote access can make your life easier. By removing the distance between files and employees – problems and solutions – it will also save you time and money in the process. Sending out technicians, not having access to data at all times, and risking costly breaches are all examples of inefficiencies that can be eliminated with Impero Connect.
Find Fully Compliant Remote Access Software with Impero Connect
In summary, what is remote access? It's your gateway to security, efficiency, and uncompromised connectivity. Impero Connect is a fully scalable, flexible remote access software for any enterprise. Fully compliant and compatible with existing technology stacks, Impero Connect offers your business increased efficiencies for remote work.
Don't waste any more of your valuable time. Switch to a reliable, secure, and fully-configurable remote access software solution today.