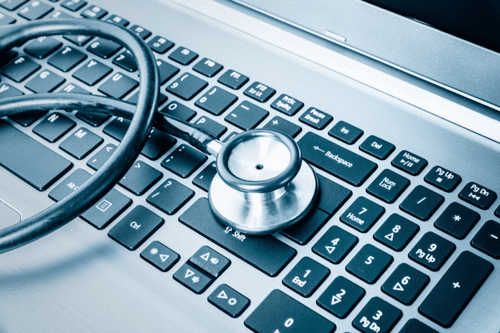 As an IT professional, you are keenly aware of the challenges with troubleshooting in a vast network of users, devices, and operating systems. Not only do you need to fix issues that arise, but often, these problems must be resolved using remote connectivity, meaning troubleshooting from afar.
In the age of global business, it's becoming more necessary for businesses to centralize their IT operations and consolidate their cybersecurity tools to simplify and secure their network management, but how do you do that without compromising your security?
Many businesses turn to remote support tools like Remote Desktop Protocol (RDP) or LogMeIn to help them solve network security issues. Unfortunately, those tools often have gaps and security concerns that inhibit their effectiveness, particularly when troubleshooting.
Whether you're troubleshooting through a VPN remote desktop or a device, you need to know that your remote access solutions are completely secure. To help you choose a reputable software for your network, we've compiled some common issues IT administrators face and how to solve them with comprehensive remote access software.
VPN Remote Desktop Troubleshooting Concerns
Virtual private networks (VPNs) have long been used for their ability to create a secure, private connection between multiple users and devices within a specified network. Unfortunately, as cyberattacks have increased and hackers have become adept at finding new ways to break into networks, businesses are being challenged to find alternatives to a traditional VPN.
Why are VPNs vulnerable?
Inconsistent, slow connection
Unrestricted user access
Untrusted certificates
Doesn't prohibit access on all devices
Outdated encryption
Essentially, this means that remote attackers can easily gain access to your network through a variety of channels and cause a number of costly issues.
As IT personnel, you may encounter a number of challenges related to configuring VPNs like giving an employee or client secure remote access, in addition to ensuring that any third-party users aren't potential security risks. This is where other remote support tools can be helpful.
Enhance Security with a VPN Alternative
There a few VPN alternative options that can offer enhanced security, efficiency, and control over networks. These include:
Software Defined Perimeter (SDP): Hides important infrastructure in a "black cloud" so that it's inaccessible
Remote Desktop Connections: Allows authorized devices and users access to specific devices or parts of a network
Remote Desktop Software: Tools like Impero Connect allow companies to keep remote connections using their own servers, while still giving them flexibility to use a VPN if needed.
Some of the major benefits of an alternative to a VPN remote desktop are:
Superior encryption and authentication
Role-based permissions
Cross-platform connectivity
Session logging
When it comes to troubleshooting, these are important considerations. You need confidence that your connection is secured with the highest levels of encryption. You need extensive logs to help determine where issues occurred. You want assurance that you can safely access other devices and systems without compromising your network. Remote desktop software can offer those solutions.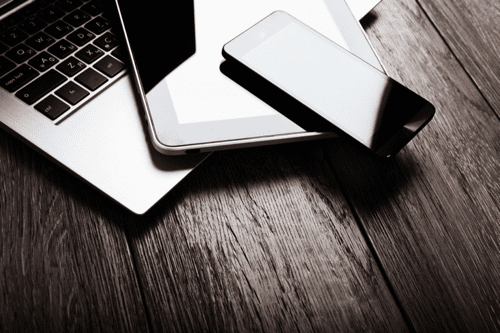 Remote Access Isn't Secure for All Devices
Some devices pose greater security risks than others due to insufficient security controls. Devices that pose a threat aren't restricted to individuals but are often used by enterprise-level organizations that house a wealth of information that needs to be secured.
Issues related to device security include:
Devices rely on secure remote connectivity to be effective, but if there are vulnerabilities present, they can be compromised during use or troubl
eshooting. Additionally, it can be challenging for IT support to remotely fix issues on certain devices, causing inefficiencies in the troubleshooting process.
Protect Your Devices with Remote Access Software
Using a comprehensive remote support tool to secure devices is a way to avoid complications while troubleshooting. Advantages include:
Manage all devices from one location: Securely access all devices in your network without having to leave your desk.
Use one tool: Prevent potential security gaps by relying on one remote support tool versus many and avoiding the use of third parties for additional support.
Integration with operating systems: Devices use various operating systems. With remote desktop software like Impero Connect, you can seamlessly work with over 40 OS platforms including Mac, Windows, Linux, and iOS.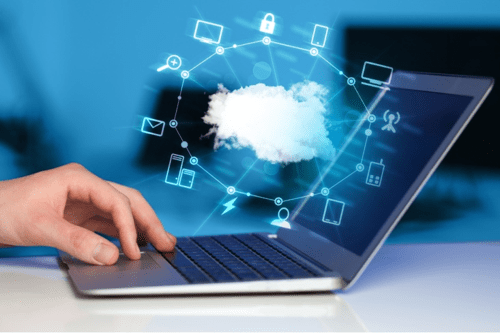 Do You Need a Remote Desktop Connection Manager Alternative?
Perhaps you've already started using remote support tools to enhance your network security, but are you confident that those tools are effective in preventing cyberattacks? Unfortunately, some of the most common tools experience significant security issues.
An example is Microsoft's Remote Desktop Protocol (RDP) that comes built into Windows operating systems. Many companies rely on Microsoft products, but often, RDP does not offer a sufficient level of remote security.
Common problems with RDP include issues with the copy and paste feature, outdated software, and ineffective patches for zero-day vulnerabilities.
Other tools, like LogMeIn offer similar remote connectivity solutions, but don't provide the extensive compliance that a tool like Impero Connect does and are vulnerable to a number of internet-based threats. This is especially important when working on networks that traverse the globe where numerous regulatory guidelines exist.
If you're considering an RDP or LogMeIn alternative, the next section will help you determine what to look for.
Features of a Secure Remote Desktop Solution
As you consider a LogMeIn or RDP alternative, keep in mind a few things that are essential to a secure remote desktop software.
Scalable: Remote support tools should be able to scale with your organization as it grows to include more users, roles, and devices.
Fast, stable connectivity: Whether you work in a small business or enterprise organization, you need the ability to troubleshoot issues quickly and effectively with high-speed access. When it comes to security, the faster you can access and identify issues, the sooner you can quell a cyberthreat or troubleshoot an error remotely.
Extensive logging ability: Logs are important because they give you the ability to see metrics over time, identify potential or existing security issues, and track compliance with regulations.
Control over user access: Too much access is one of the most common problems with VPNs and other cybersecurity tools, but with Impero Connect, you have granular control over who is authorized to access your network, from where, what time, and many other specifications.
Fully compliant: Compliance is essential, especially as a business grows into international markets. With the ever-changing standards, choose a remote support tool that offers extensive compliance that goes beyond the base standards.
With remote access software like Impero Connect you can avoid common pitfalls associated with other remote access solutions and instead, focus on offering your organization superior security quickly and effectively, and in one simple solution.