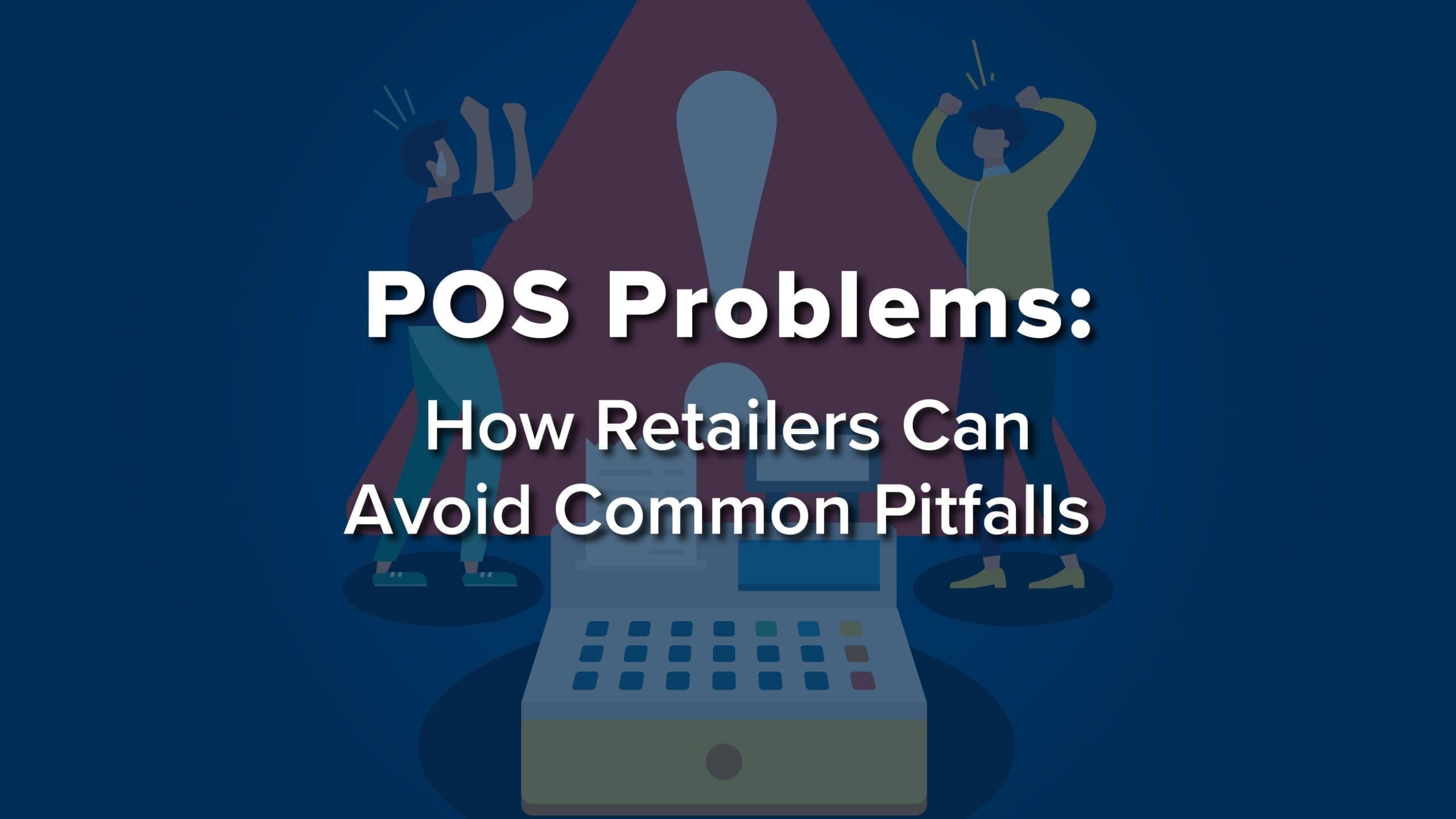 Part 1 of 10 in our Complete Guide to Secure Remote Access in Retail. 
Completing safe, quick transactions is an essential part of any successful retail business. To do that effectively, businesses use point-of-sale (POS) systems to complete purchases, store information, and collect valuable reporting metrics that provide insight to assist with aspects of business development. Every purchase that's made is essentially a POS transaction.
What happens if your POS system goes down or encounters an error? That can lead to a host of common POS problems that may slow the pace of business, create unnecessary stress, and even lead to cybersecurity threats.
With POS transactions happening 24/7 around the globe, it's important for retailers to be aware of potential POS problems so they can avoid the pitfalls that often come with implementing a POS system. Keep reading to learn about how to avoid these common POS problems in your business.
Different Types of POS Systems
Before we jump into the different types of POS problems, it's helpful to understand POS systems and how they can differ. Many businesses are turning to cloud-based POS applications or electronic POS systems (EPOS) to improve efficiency, security, and reporting.
While many of these cloud-based options are used on mobile devices they can also be integrated with more traditional POS hardware, like cash registers, credit card terminals, and scanners. This combination of hardware and software makes up the POS system.
5 Common POS Problems and Their Solutions
Whether you're implementing a new POS system or starting with something new, ask a few questions about the needs of your business and its capacity to handle potential issues. POS problems can be a common occurrence, especially if you don't carefully consider your options and changing business needs. Check out these 5 common POS problems and their solutions to make sure you have the most secure POS system possible.
1. Insecure POS System
One of the biggest challenges of managing a POS system is the potential for cyberattacks. POS systems present a large attack surface from the terminal itself to endpoints where data is stored.
Here a few of the most common POS vulnerabilities: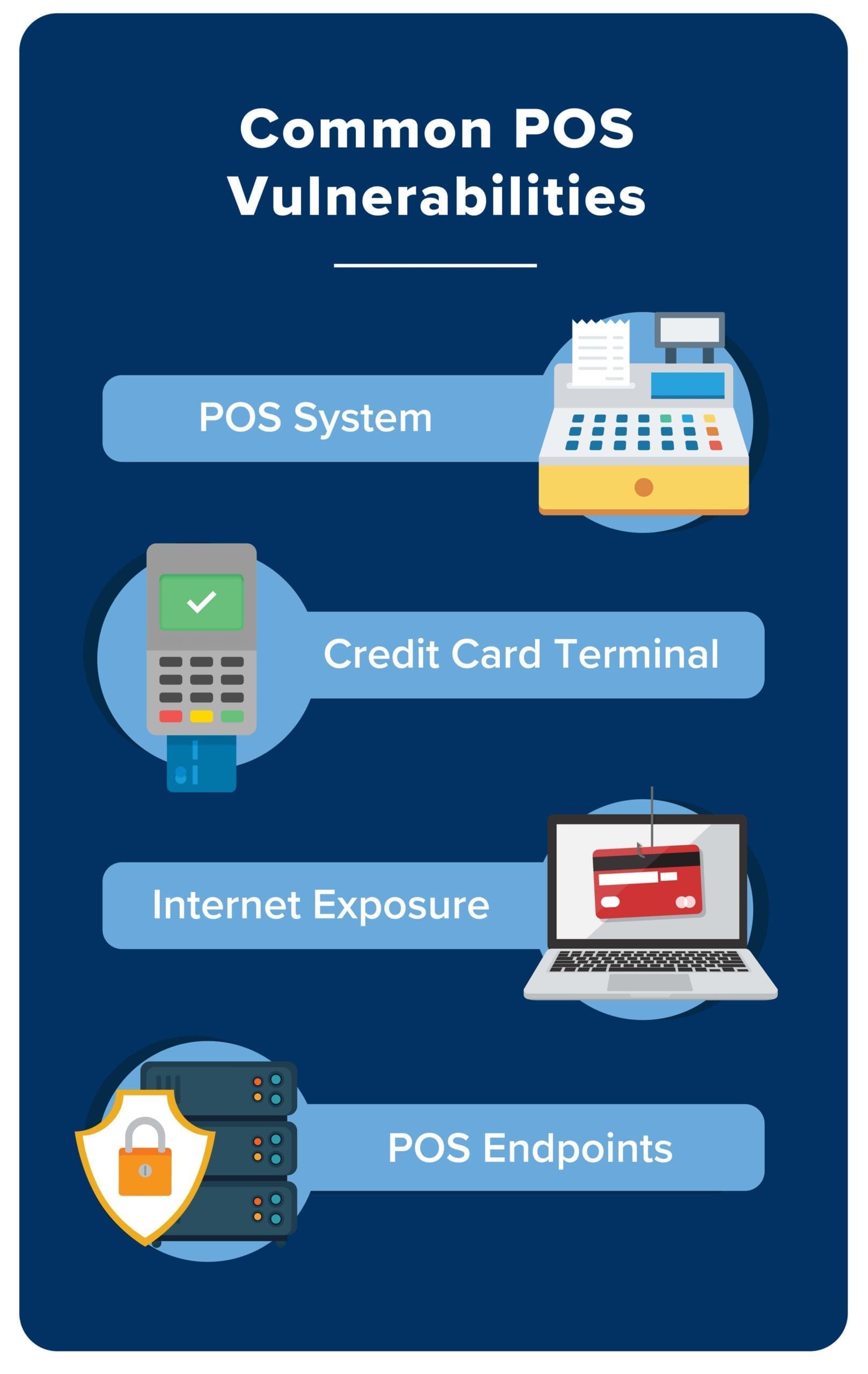 POS Systems:
Every time a customer swipes a card or enters a pin, data is transmitted through a POS system and its components. This advanced system may include a terminal in addition to keypads, chip readers, printers, inventory tracking systems, barcode scanning, and reporting functions. Unfortunately, older POS systems have weak security because they don't have proper encryption, leaving them vulnerable to attacks and other POS problems. POS terminals are also common attack surfaces because they don't meet PCI compliance. This makes them an attractive target for hackers.
Credit Card Terminal:
Credit card terminals conduct one primary function: to process credit card payments. Cards are swiped and in some cases, the terminal may connect to a system for checks or gift cards, but generally, they do not serve as many functions as a POS system. While the credit card terminal doesn't do the same level of reporting and processing that a POS system does, it's important to make sure all components involved in the processing are compliant with regulations like PCI.
Internet Exposure:
It only takes one unsecured access point to give hackers access to an entire network of POS machines and systems, thus installing malware.
POS Endpoints:
After a transaction, that data gets stored somewhere, but is it secure? Malicious queries can be loaded into a database, thus exposing or manipulating information.
Some of the most common POS problems are a result of malware, which gains access through one of the points shown above, then scrapes a system for unencrypted data. Whether you're a gas station, clothing outlet, or grocery store, if you are conducting transactions, you're susceptible to malware attacks.
Solution: Secure Your POS System to Prevent Malicious Attacks
Retailers have improved their endpoint security quite a bit in the past few years, but the potential for other POS problems related to cybersecurity still exist. Since many of the threats are due to malware, it's important that retailers check that their POS systems and vendors are implementing secure remote access. Some of the many benefits of remote access includes:
Encryption: Protects data as it's transmitted through the POS system
Multi-factor authentication practices: Create security codes or tokens, password requirements, and login attempt limits to control who has access to the POS system.
User controls: If a retailer has multiple vendors and users, it's crucial that each user is given specific permissions to specific devices or networks.
Consolidated remote access solution: One solution that can be applied to devices, vendors, platforms, and retailers to avoid confusion, streamline troubleshooting, and help identify potential risks.
2. Data Can Be Hacked Through a POS Vendor
Retailers often rely on vendors or 3rd parties to manage aspects of their business, including POS systems. A vendor could simply be responsible for the POS device or terminal, or for an entire network.
If you don't know how your vendors are managing parts of your POS systems, or what tools they're using, POS problems like cyberthreats, connectivity issues, or noncompliance may result.
Solution: Vet POS Vendors Before Agreeing to Work With Them
It's always good to have a vendor risk management program in place when working with vendors, but it's essential to make sure to vet them before agreeing to do business. When you're seeking new vendors for any part of your retail business, but especially for POS systems, consider the following questions to help prevent POS problems:
What remote access security tools do they use and how do they monitor POS systems?
Are they compliant with local, national, and international regulations?
How long has a vendor been in business?
What is their reputation? Were they referred to you?
What type of agreement or contract do they offer and is it beneficial for your business?
Many of these questions and others will be addressed in the vendor service level agreement (SLA), which is an important part of any contract set up with a vendor. Creating an effective vendor risk management program will save you and your vendors time, money, and hassle.
3. Picking the Wrong POS System for Your Business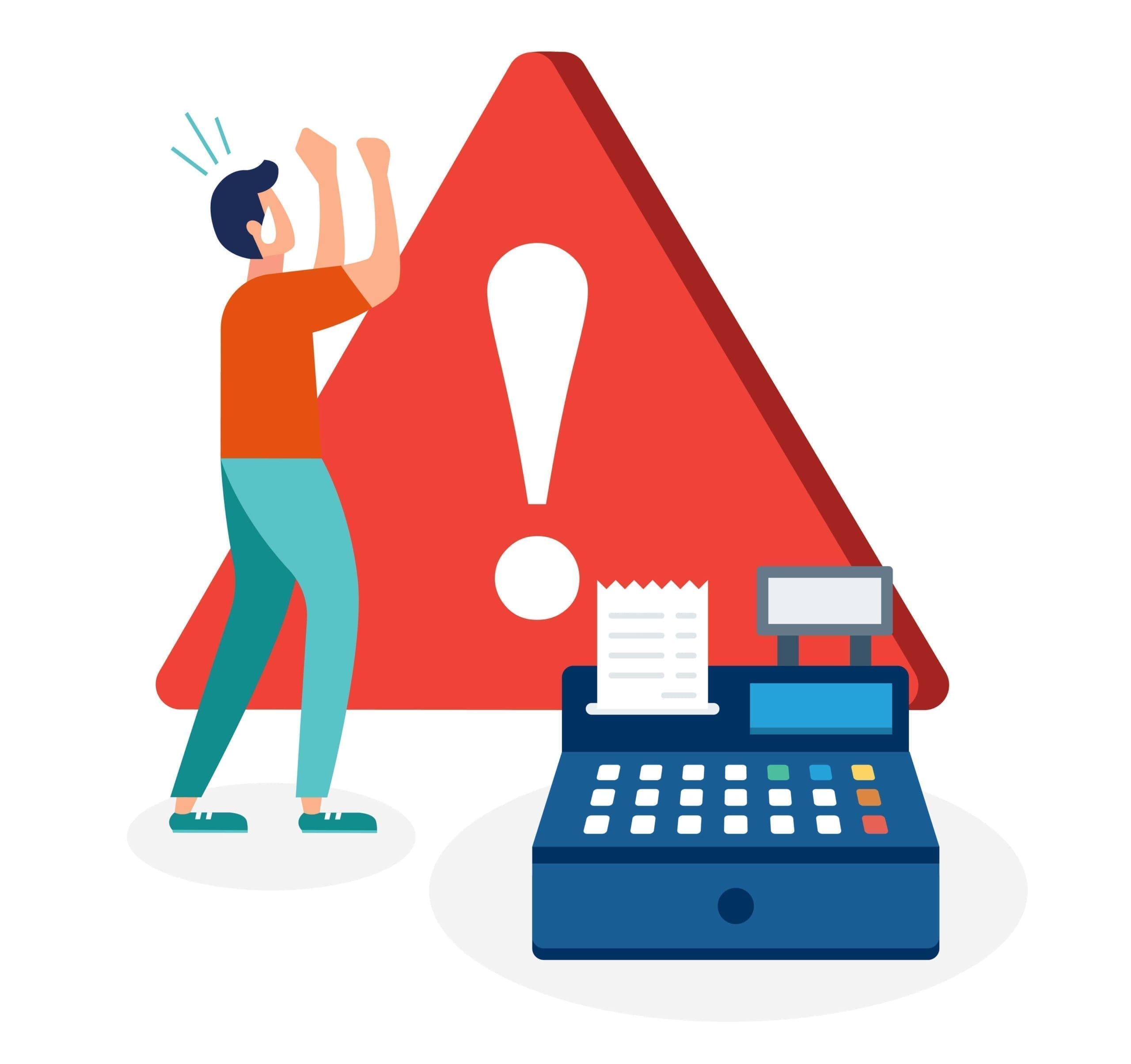 Every retail operation is different which is why they require different POS support. Choosing the wrong POS system or vendor can be costly, especially if your business exceeds charge limits. This can be especially true for smaller businesses that use a cloud-based POS application that limits the number of transactions per month.
If you are a growing business and you choose software or systems that can't scale, it may result in accidental violations that freeze your account or limit sales. If your POS partner has limited reporting capabilities, it will be difficult for your business to make accurate projections for marketing and revenue purposes.
Solution: Choose a POS System to Match Your Business Needs
Before you choose a POS system, vendor, or hardware, evaluate your business. Do you plan to grow, and if so, how much? How many devices do you have? What's your revenue like? Locations? There are a number of questions to ask, but make sure you have a comprehensive view of your business and its goals to avoid common POS problems.
Once you know your business, consider these questions when choosing your POS:
What kind of training and support does the system offer?
Can it scale with your business?
What bank is the merchant tied to?
Are there fees associated with the partnership?
Is it compatible with all devices used by your business?
What kind of reporting and analysis does it offer and is it sufficient for your business?
4. Your POS System Isn't Correctly Installed
It may seem like a small thing, but all too often POS problems are related to installing issues. This can occur for a number of reasons including:
WiFi connectivity problems
Wires or cables that aren't properly installed or malfunctioning
Devices and software aren't compatible
Software bugs and errors
Solution: Properly Install and Check POS System Regularly
POS systems are made of many parts, so there may be different people and teams setting up the various components. It's important for clear communication between 3rd parties and your business IT department during install to ensure that and POS problems or questions are addressed. If POS system installation is handled by a 3rd party, make sure all aspects of their services align with your business needs and compliance issues. Common POS problems that you can quickly check are:
Wires and cables are properly installed and plugged in
Mobile POS devices are fully charged
Software is updated and compatible with devices
Secure remote access solutions are applied to all parts of the POS system
Ensure that the WiFi connection is secure and strong to support the level of POS activity
POS connection to the internet: is it in the store network or elsewhere?
5. Insufficient Troubleshooting Support
Since you'll be partnering with various POS vendors to manage your system, it's important that there is ample support when POS problems arise. Your IT department is equipped with internal knowledge about your network, but issues with software, hardware, and devices may need further support.
You may encounter user error as well, requiring that IT staff be available for support. If POS system vendors don't have ample tech support for IT staff and other employees, it can lead to a slow resolution process and lost business.
Solution: Be Prepared to Troubleshoot
Whether it's setting up your own IT team for success, properly training employees, or POS vendors are ready to support, you want to be ready when it comes time to troubleshoot to avoid common POS problems. Here are some tips for being prepared:
Proper training for anyone using a POS system
Find secure, consolidated software solutions that allow you to do more with fewer applications and tools to streamline training and operations
Have secure remote access solutions setup for the IT department to easily troubleshoot from afar
Work closely with POS partners to establish a process for addressing POS problems
Use Impero Connect to Help Combat POS Problems
In the digital age, cyberthreats abound and POS systems present large attack surfaces that are vulnerable to malicious attackers. The retail industry is particularly vulnerable to these attacks, but they don't have to be with comprehensive secure remote support that helps your IT department prevent, identify, and resolve any cybersecurity issues from anywhere in the world. POS systems operate at their best when they are secured from every angle with one remote access tool like Impero Connect. To learn more about securing your POS system with Impero, start your free trial today.