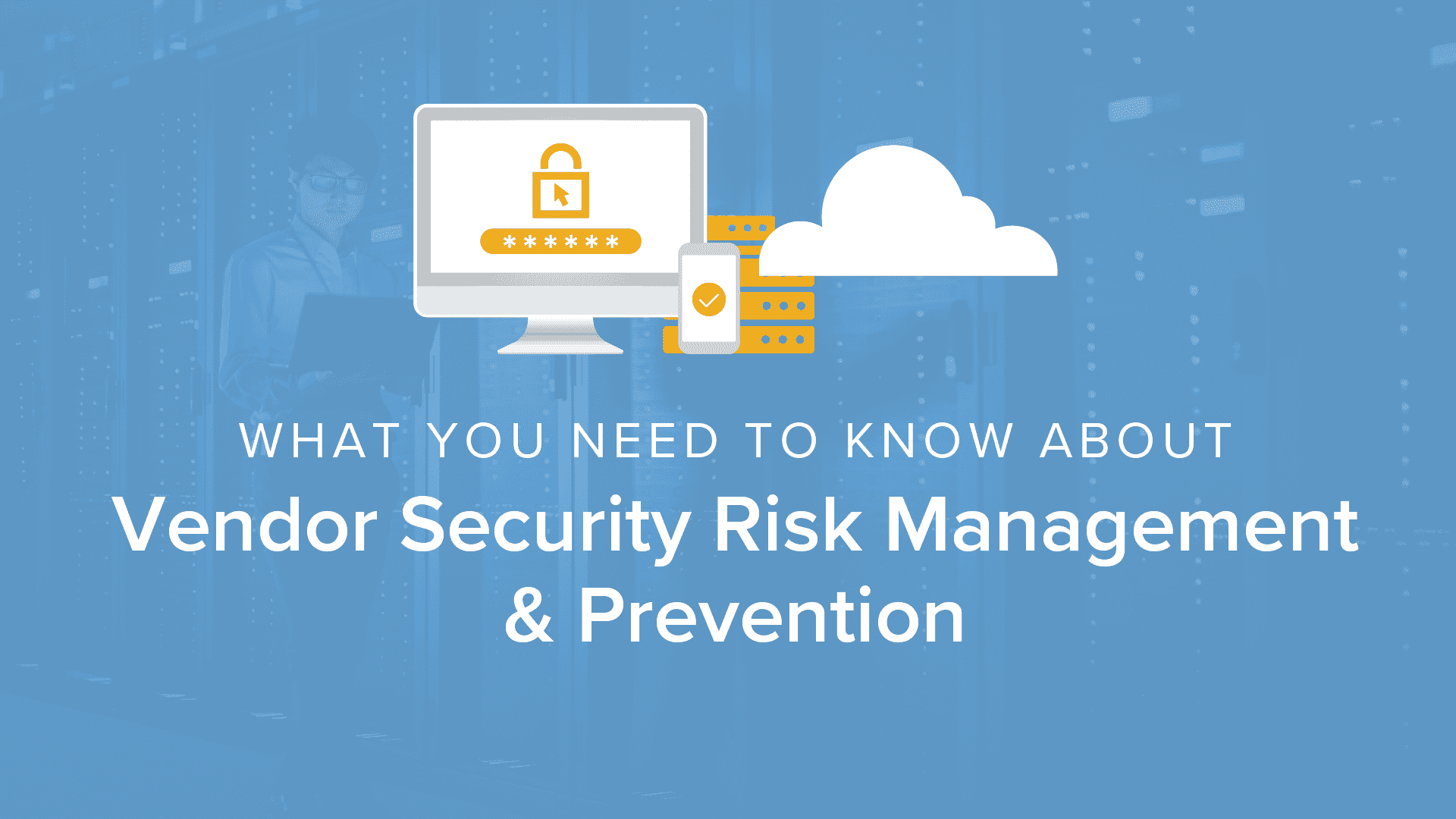 Organizations of all sizes increasingly rely on vendors to improve profitability and workflow, reduce costs, and give them a competitive edge. As globalization continues, vulnerability to third-party data breaches and cyberattacks increases, highlighting the need for remote access solutions. Yet, many companies do not have a third-party vendor management program implemented or don't know how to mitigate the risks. In fact, according to Protoviti's 2019 Vendor Risk Management Study, just 40 percent of organizations have such a program and only one-third of those surveyed have a risk management program at all.
With vendor remote access increasingly vital for company success, it's important for companies to understand where risks come from and how to prevent future third-party data breaches. Securing sensitive information will help businesses prepare for the future and stay ahead of potential cyberthreats.
In this guide, we'll go over third-party vendor management best practices, tools for setting up a vendor management program, how to best secure sensitive data, and what to do in circumstances when your third-party remote security access has been compromised.
Click here for a downloadable version of the full guide.
Types of Risk Management
Risk management is the process of analyzing and controlling potential threats to your company's data, finances, and operations. These risks can come from a wide range of sources including partners, customers, joint ventures, and counterparties, also known as vendors or third parties.
Third-party risk management (TPRM), or vendor risk management (VRM), is the process of minimizing threats that might arise from a third party that provides products or services to your organization or your customers. Third-party risk management also involves controlling costs and mitigating risks to effectively manage the uncertainties and disruptions that can be associated with using an outside entity.
With security issues and cyberattacks posing dangerous threats to company data and information, third-party risk management programs and dealing with associated risks should be considered a top priority for businesses. The following section outlines the primary risks associated with vendor risk management.
Cybersecurity Risk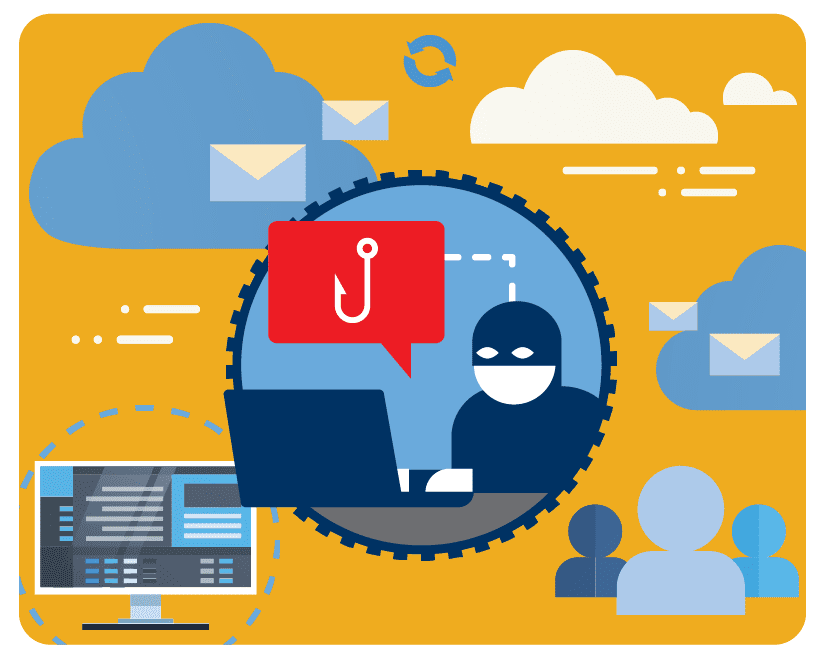 Cybersecurity risks include the potential for cyberattacks, third-party breaches, or other forms of system exposure that can be damaging to the technical infrastructure or operations within a company. The increasing dependency on third-party secure remote access to company networks and global connectivity has made companies even more susceptible to cyber threats. Common threats include:
Hacking
Malware
Pharming
Phishing
Ransomware
Spam
Compliance Risk
Compliance risk, or regulatory risk, occurs when laws, rules, or regulations are violated, or when business standards, internal policies, or procedures do not comply with local, regional, national, or international regulatory guidelines.
Regulations are set by multiple entities across the globe and can vary depending on which country or region a company is conducting business in. This presents two main challenges: staying compliant globally and the potential for security threats if companies don't adhere to regulations.
The following four regulations are set forth by different regulatory bodies across the globe for various purposes, including the protection of financial, personal, and healthcare data security information.
PCI DSS (The Payment Card Industry Data Security Standard). This is the information security standard for organizations handling branded credit cards.
GDPR (The General Data Protection Regulation). This legal framework sets guidelines for the collection and processing of personal information for those living in the European Union (EU).
HIPPA (Health Insurance Portability and Accountability Act of 1996). This U.S. legislation provides data privacy and security for safeguarding all medical information.
OCC (The Office of the Comptroller of the Currency). This federal agency oversees the execution of laws for national banks, and functions to regulate and supervise banks in the United States.
Strategic Risk
Strategic risk is created from failed business decisions, or the inability to implement strategies consistent with the organizational goals. Third-party vendors that are not aligned with your company's practices may threaten operations or your ability to effectively execute business strategies.
Reputation Risk
Reputation risk refers to negative public opinion or customer perception that stems from irresponsible vendor practices. Unsecure vendor remote access can lead to a number of problems that may destroy customer relationships and harm your company's reputation, including:
Customer complaints
Dissatisfied customers
Interactions inconsistent with company policies
Security breaches resulting in the disclosure of customer information
Violations of laws and regulations
Operational Risk
Operational risk results from internal breaches, processes, and system failures. Third-party vendors are increasing as an extension of operational risk since they are closely tied to operational processes and business practices. Operational risks may be caused by:
Employee error
Failure to adhere to internal policies
Internal and external fraud or criminal activity
System failures
Transaction Risk
Transaction risk stems from issues with a service or product delivery, which can negatively impact your company or your customers. Organizations are increasingly exposed to these types of risks when a third-party vendor fails to perform due to reasons such as:
Fraud
Human error
Technological failure
Credit Risk
Credit risk occurs when a third party or any creditor tied to your third-party vendor is unable to meet the contractual terms or financial agreements with an organization. To help prevent this risk, ensure that critical vendors are monitored for financial stability to know if they're being affected in one or more of the following areas:
Poor operational cash flow
Regulatory implications
Rising interest rates
Understanding Types of Third-Party Vendors and Risks
The proliferation of remote access points within company networks continues to grow dramatically year after year. With critical services increasingly being handled by third-party vendors, the risk of cyberattack and third-party data breaches is growing rapidly.
For example, your company most likely works with a handful of third-party vendors on a daily basis: HR, payroll, IT, web development, design, and other service providers. Each time these service providers are granted remote access to your network, you create a new threat vector.
A common access point that many people don't realize is through physical connectors. These consist of connections such as security systems with cameras, building management systems (lighting or video surveillance), printers, HVAC, and even thermostats.
Other potentially risky access points could be connected machines, assembly devices, unattended robots, or anything with an operating system that might be using a non-standard port to communicate to your network.
To reduce data breaches, vendor management programs need to be put in place to secure vendor remote access and third-party corruption risks. Programs should include a variety of security checks on vendors including secure vendor credentialing that ensures each vendor is who they say they are.
What Is a Vendor Risk Management Program?
A vendor risk management program allows your company to manage and monitor all your vendors and interactions. As third-party relationships continue to grow, businesses need to be proactive in developing multi-faceted programs that secure their networks.
One of the key components of a vendor risk management program is secure remote access. Through the implementation of best practices and protocols around secure remote access, companies can ensure that their organization and third-party vendors are secure and compliant while reducing the risk of cyberattacks and costly liabilities.
The Importance of Third-Party Vendor Risk Management
Third-party ecosystems are complicated and fast-paced, but they are a necessary part of helping businesses stay competitive. For this reason, it is important to keep third-party relationships intact with a vigorous third-party vendor management program. A comprehensive program can help safeguard your company's data and protect your assets while helping prevent future attacks. Both companies and vendors can benefit from a third-party risk management program that:
Eliminates costly operational failures
Exceeds compliance with HIPAA, OCC, GDPR, and PCI DSS
Prepares companies for regulatory mandates
Lessens the threat of bankruptcy
Reduces third-party breach costs
Vendors are highly susceptible to data breaches and cyberattacks stemming from remote access issues that may lead to costly issues and cause disruptions in service.
For example, the infamous 2013 breach was due to insufficient secure remote access around Target's HVAC system, resulting in the theft of 41 million credit card records. The breach originated from a hack of one of the retailer's vendors, Fazio Mechanical Services. As a result, Target had to pay a settlement of $18.5 million in 2017, one of the largest settlements for a third-party data breach at that time.
The benefits of third-party risk management are numerous, which is why it's essential that companies be proactive in setting up a vendor management program and strict retail control solutions to enhance vendor relationships and security.
Setting Up a Vendor Management Program
Many companies delay creating and implementing a vendor management program because it seems like an overwhelming project. However, when presented with the facts about third-party security risks and the implications of a vendor data breach, many companies are motivated to make changes to how they manage vendors. Here are a few steps to help you get started on establishing a successful vendor management program:
Create a vendor management team. Select a few key members within your organization to manage the program. They should be tasked with finding the right vendors that are in alignment with company policies and corporate objectives.
Utilize secure remote access tools. Using secure remote access software can help businesses streamline and solidify their cybersecurity and IT processes to mitigate threats and identify where breaches occurred.
Create a database of existing suppliers and vendors. These should be classified according to services, which is also a good way to check vendor performance and compare vendors that offer similar products or services.
Develop policies and procedures. Policies and procedures should be well documented and comprehensive. There should be a guide detailing how third-party vendor risk management is approached and steps that outline daily tasks and procedures.
Establish contractual standards and processes. Contractual standards should involve a detailed negotiation, review, and approval process with your third-party vendor. There should be a complete understanding of the service provider's responsibilities before finalizing any contract draft and include security guarantees.
Institute an ongoing monitoring regimen. A successful program includes a process for continually monitoring any changes with vendors. Changes in vendors or within a vendor relationship may present security risks and expose remote access vulnerabilities in your business.
Create an internal audit process. Establish an internal audit process to help you verify that your organization has the appropriate controls to mitigate any vendor liabilities.
Have access to comprehensive reporting. Create customizable, easy-to-read reports that can be accessed quickly and delivered to management and appropriate staff when necessary.
Taking time to establish a vendor management program sets a solid foundation for your business to scale and grow with confidence, knowing that you and your vendors are committed to security.
Third-Party Vendor Management Best Practices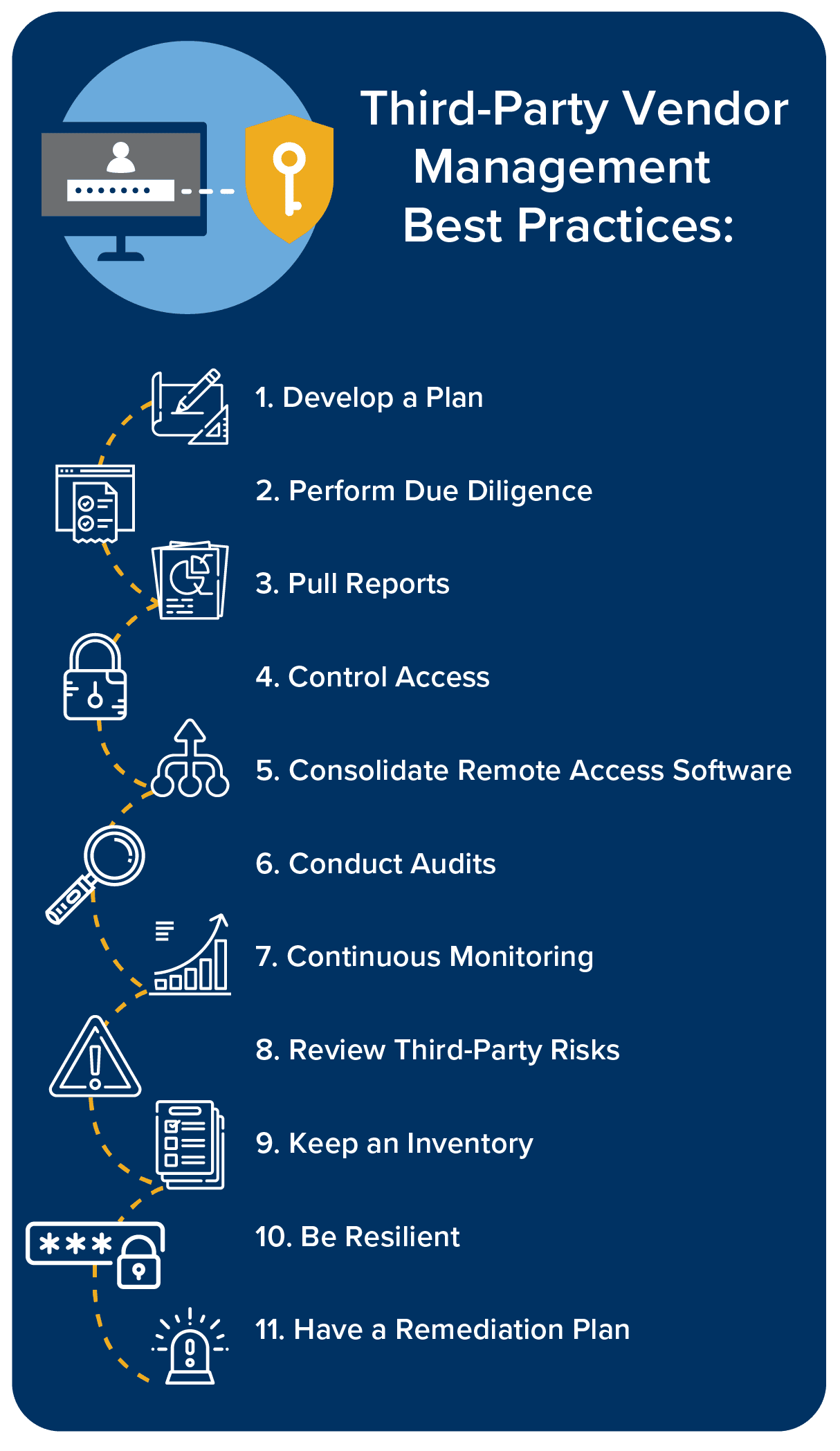 Once you've set up your vendor management program, you need to establish best practices for vendor credentialing and secure third-party remote access. Here are the ten best practices to follow:
1. Develop a plan
Make sure the roles and responsibilities within your vendor management team are clearly established regarding who monitors vendor performance, creates contracts, conducts audits, develops policies and procedures, and other related tasks.
2. Perform due diligence
Ensure that your vendors are being audited and following third-party security best practices. Conduct regular checks on their policies and make sure they are compliant with appropriate regulations. Provide third-party vendor security requirements to maintain transparency between you and your vendors.
3. Pull reports
Generate reports and frequent reviews of third-party vendor risk management policies and procedures. Keep track of performance reports that you should be receiving from third parties on a periodic basis.
4. Control access
Make sure vendors have appropriate credentials that only give access to the necessary networks. Continue to monitor for suspicious access from your third parties.
5. Consolidate Remote Access Software
Many companies rely on multiple remote access software packages to provide their vendors and service providers with easy access. Multiple tools mean multiple threat vectors. Consolidate to a few secure solutions to minimize the threats.
6. Conduct audits
Conduct regular audits and assessments to evaluate third-party security, privacy practices, and secure vendor credentialing so that you can make necessary, timely adjustments to network security.
7. Continuous monitoring
Create monitoring procedures and schedules so you can routinely check in with vendors to confirm that they continue to meet compliance and company expectations.
8. Review third-party risks
Consider what types of data are accessible to your vendors and what transactions they perform to determine the different types of risks associated with each vendor.
9. Keep an inventory
Track third-party access to sensitive data and how they share this data with others, particularly for secure remote access.
10. Be resilient
If the time comes for parting ways with a vendor, create a process for how to dissolve vendor relationships that causes the least disruption to your company and your vendors.
10. Have a remediation plan
Create a remediation plan that you can immediately implement if a cyberattack occurs or your company data is breached. Some common steps in a remediation plan include:
Establish an incident response team.
React to third-party data breaches with speed and efficiency.
Report breaches to appropriate authorities as required.
Have security training, testing services, and technology in place.
Deploy vendor security automation technologies.
Encrypt sensitive data.
Vet third parties.
Combatting Cyberattacks
While companies are putting more money and resources into a secure remote access solution and cybercrime prevention, cybercriminals seem to be getting smarter. Rather than going after one company, cybercriminals are targeting third-party vendors who work with your organization so they can steal data from multiple sources. Here are some ways you can identify cybersecurity risks to minimize threats from bad actors:
Identify your vulnerabilities. Take a risk assessment to figure out what would attract cybercriminals to your business and how specific vendors are targeted by cybercriminals. Include information about each vendor, who they work with, any past incidences, and what their cybersecurity measures include.
Know types of internal and external cyber threats. Document different types of cyberthreats for internal reviews and IT personnel to refer to. Include the common ways that cybercriminals target and infiltrate organizations to build awareness about signs of potential attacks.
Talk to leadership about third-party vendor management. Engage in regular communication with leadership teams to set up and implement necessary processes that include your IT department who can lend subject matter expertise about the importance of cybersecurity measures.
Minimize third-party vendor risk. Assess the benefits and risks of working with vendors and remain in communication with vendors when concerns arise. Have a full understanding of contractual agreements to ensure that any action taken adheres to legal, regulatory, and company guidelines.
Identify potential business impacts. Determine how a potential cyberthreat can impact your business and the costs associated with IT failures and business disruptions. Understand the financial or operational consequences and create a remediation plan that outlines how to respond internally, to the media, vendors, and other partners.
Your best line of defense is continuous cybersecurity monitoring of vendor vulnerabilities to ensure your data is constantly protected from cybercrime.
What to Do in The Event of a Third-Party Security Breach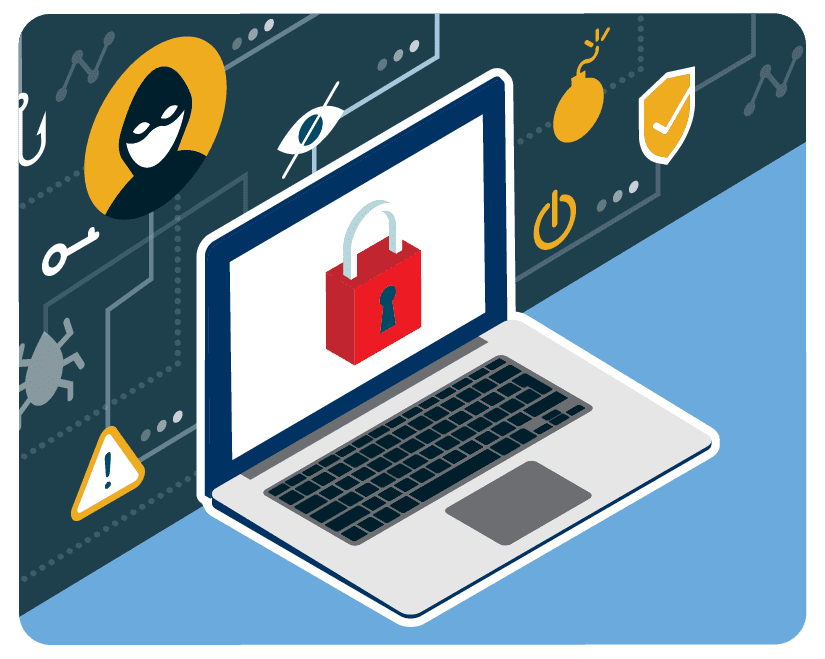 Third-party breaches and cyberattacks are a constant threat to organizations—big or small—regardless of how many remote access security safeguards they have in place. At some point, your business may be the victim of a security data breach related to a third-party. Having a successful recovery plan is key to getting your state of business back to normal. Here are some steps to help your company recover.
Investigate the breach. Validate that a third-party data breach occurred and inform management and determine whether the incident needs to be reported to regulatory agencies. Gather as much information as you can to identify and resolve the breach.
Notify affected parties. you should notify authorities, third-party organizations, and individuals who may be affected. Under the General Data Protection Regulation (GDPR), organizations have just 72 hours to report data breaches. Businesses should cite the date of the breach, what's compromised, and how the recipients can protect themselves and control the damage.
Identify the cause of the incident. Find out what caused the incident, such as malware, email phishing, password attacks, or ransomware.
Stop the breach. As soon as you notice a third-party data breach, try to stop or contain the breach right away. Isolate any system accessed by the cybercriminal to prevent the third-party breach from spreading. Disconnect breached user accounts or shut down the specific department targeted. Once contained, eliminate the threat to prevent any further disruption to services or operations.
Change passwords. Be sure to change passwords on any accounts that have been compromised (email, websites, etc.). Consider investing in a password management service that can create unique logins and control them.
Assess the damage. Once you've eliminated the third-party data breach, you should assess the damage. As you consider your response, ask yourself these questions:

What data was breached?
How sensitive is the breached data?
Who did the data affect?
Does the data contain high-risk information?
Was the data encrypted?
Can any data be restored?
Did we notify the affected parties?

Conduct a third-party security audit. Use a third-party vendor security audit to assess current security systems so you can prepare for future data breaches and cyberattacks with a stellar recovery plan.
With a multilayer approach to third-party access, Impero Connect is a critical tool for protecting your business from vendor risks. With must-have remote desktop features, multi-factor authentication options, audit trails, and customizable user rights, you can feel confident about protecting your business from future attacks. In addition, Impero Connect follows strict vendor security and compliance standards to help you meet regulatory requirements.
The State of Third-Party Risk Management in 2020
The impact of globalization continues to change the competitive landscape for businesses. Companies of all sizes, in all markets and geographies, need to increase profitability, reduce costs, grow their businesses and diversify. The strategic use of third-party service providers is increasingly necessary to be competitive in every market. More than ever, evaluating and understanding both the risks and costs to expansion requires a proactive, strategic approach to ensure communications and data sharing are protected with a superior remote access solution.
A move toward a cloud-based security perimeter or software-defined perimeter (rather than a traditional firewall) has become increasingly popular for accessibility purposes. Cloud computing security is unique because there is no perimeter in the cloud. Without a protective shell around your business, it's critical to be able to authenticate and authorize every user from any remote access point.
According to Solutions Review, researchers believe that by 2020 an even larger number of businesses will be based on cloud environments, specifically in the public cloud environment. This creates the potential for even more vulnerabilities to data or other sensitive information. Establishing a strong cloud perimeter may be the crucial next step for businesses to maintain secure remote access.
Use Impero Connect in Tandem With Your Third-Party Management Program
Whether a small business or a global enterprise, Impero Connect supports your third-party vendor management technology with increased efficiency, superior security, flexibility, and total compliance.
Increased Efficiency
Impero's remote access solution improves efficiency for third-party vendor risk management programs, giving your organization the ability to quickly automate your remote access routines. Impero's proprietary remote control software allows organizations to put parameters in place for each vendor at the most granular level, controlling where and when they can access a network. When parameters are set, vendor access is predictable and far more efficient than attempting to set rules as issues arise.
Superior Security
Superior security starts with granular control over how, when, and who has access to your network. Impero Connect makes setting these controls simple and accessible, helping companies prioritize and streamline their cybersecurity. With Impero Connect's comprehensive remote access solutions, companies can:
Create time-based access parameters unique to each user
Specify IP addresses
Grant role-based access to specific users
Centralize multi-factor authentication
Ensure compliance with tools that exceed regulatory standards
Cross-Platform Connectivity
Impero Connect provides advanced flexibility and connectivity across any platform, device, and network with a single, secure solution and must-have remote desktop features. You can consolidate access for supporting devices and end-users across your network and the web.
Total Compliance
With full end-to-end encryption, auditing of remote activity, and multiple options for authentication and authorization, Impero Connect supports your compliance with PCI DSS, GDPR, HIPAA, and many other regulatory requirements.
Drive your third-party management program to the highest level of success with Impero's secure remote access that supports your business and minimizes remote security risks.
Impero Connect consolidates remote access solutions into one comprehensive tool to help streamline cybersecurity processes and manage vendors. Seamlessly integrate superior security protocols into your third-party vendor management program and provide remote access solutions and resources that can safeguard your business, vendors, and business partners.