Webinar: Enhancing Security with Hybrid Cloud Filtering
Impero ContentKeeper experts showcase key features of our software, including advanced content filtering, SSL decryption, and customizable policies.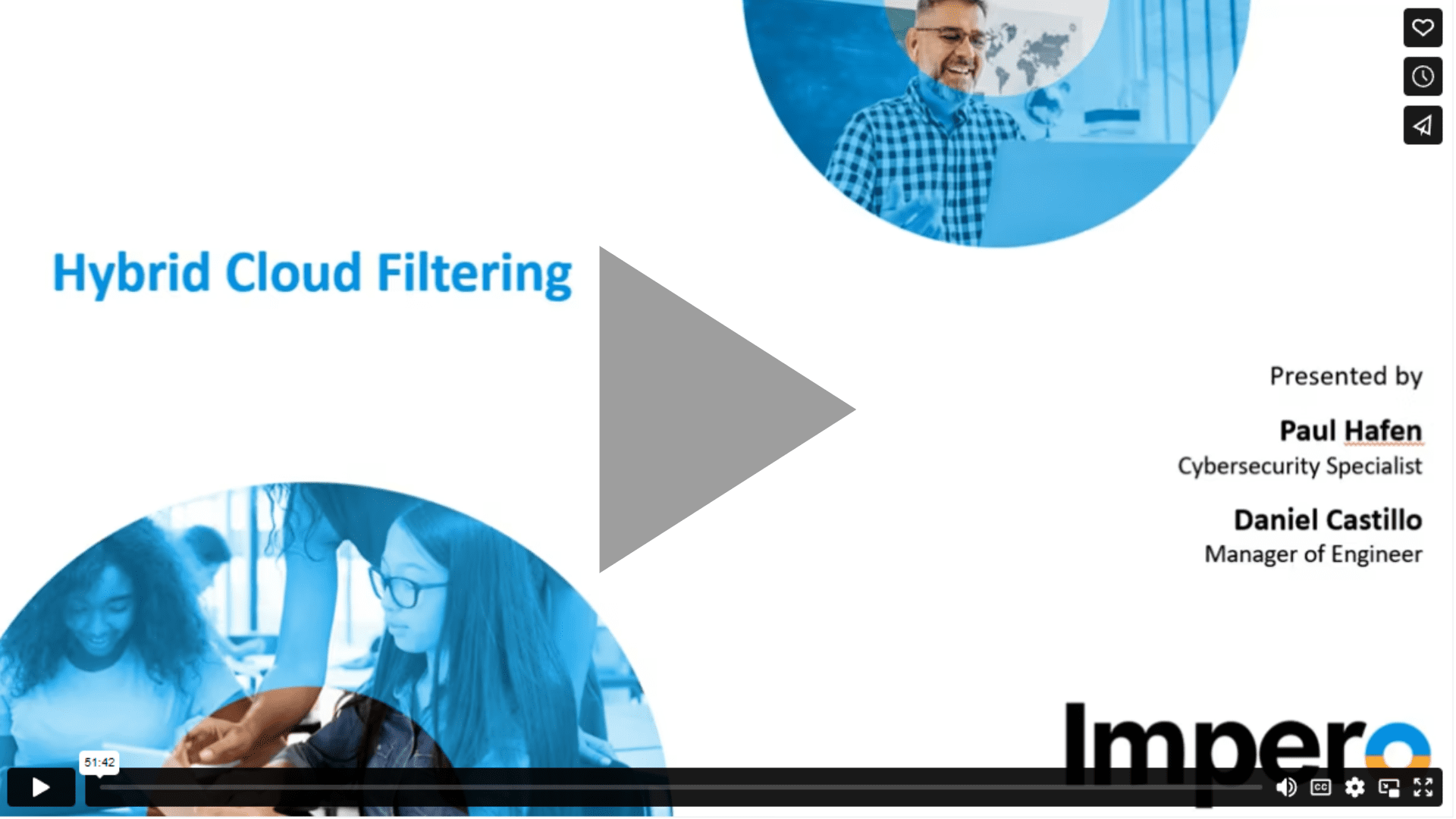 Ransomware attacks on schools have been on the rise in recent years, and the impact of these attacks can be far-reaching. From the loss of critical sensitive data to major disruptions in day-to-day operations, schools are increasingly vulnerable to the damaging effects of cyberattacks.
With so much at stake, it's crucial for school administrators to understand security risks and take action to protect their institutions from these threats.
During this event, we featured the components of a Defense-in-Depth strategy for school networks, such as:
Prevention strategies
Securing all sources of web traffic
Deployment options
Key features & components
Integration with secure remote access
Reporting and actionable intelligence
Don't miss out on the opportunity to learn from our experts and improve the security of your school network.
Register to Watch On-Demand
Webinar Recap: Enhancing Security with Hybrid Cloud Filtering
For over 5 years, many vendors have encouraged their customers to go cloud-only and the pandemic only accelerated this move. The pandemic highlighted many cloud benefits, such as remote learning but security requirements needed to be addressed. We now know that a hybrid cloud filtering approach provides a greater level of security.