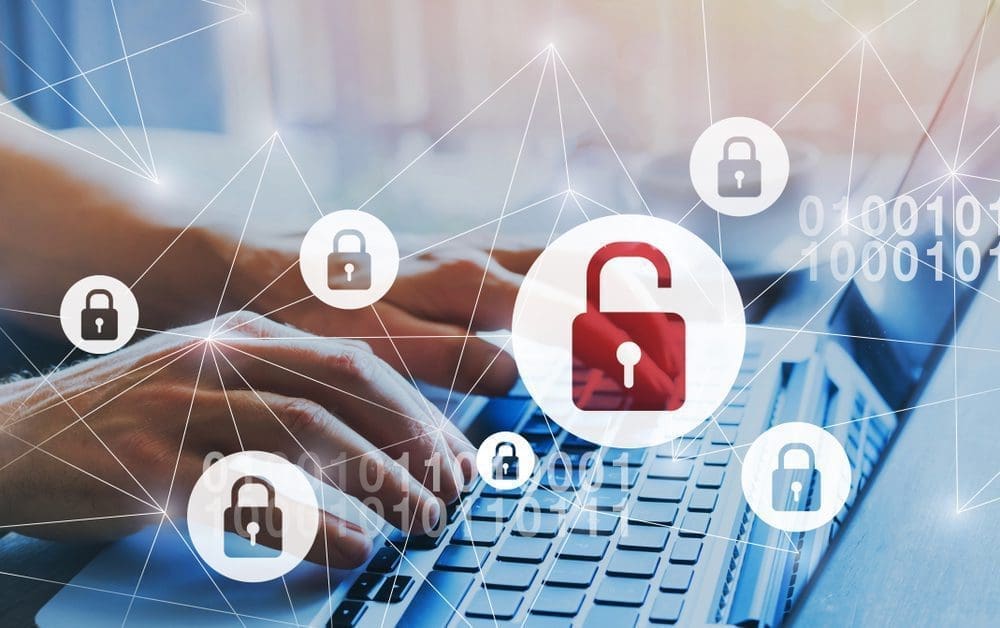 Managed Service Providers (MSPs) have to safeguard their own data as well as that of their clients. With cyberattacks that continue to leverage phishing and ransomware, the importance of data breach response best practices cannot be underestimated.
According to a 2020 Statista survey, 52% of MSPs reported their clients were affected by the ransomware strain known as CryptoLocker. That's over half of MSPs addressing data breaches from a single strain of ransomware.
The need for increased defensive strategies is greater now than ever. IBM estimates the rise of remote work during COVID-19 has increased the average cost of data breaches by $137,000.
In this guide, we'll look at 9 effective strategies for responding to a Managed Service Provider (MSP) data breach.
What is a Data Breach Response Plan?
A data breach response plan is a series of actions taken by MSPs to stop a breach as it's occurring, mitigate any further damage, and repair security protocols.
When looking at a response plan in its entirety, it's important to note that data breach incident response best practices go beyond the attack happening in real-time. A comprehensive strategy requires diagnostic analysis, preventative investments, and potential organizational reform. A prepared MSP will ideally have remote access solutions that allow for stopping a breach in its tracks and preventing future attacks from occurring.
Here's a look at the major components of a data response plan for MSPs looking to keep their clients protected:
Attack Diagnosis
Attack Mitigation
Organizational Response
Client Relations Recovery
Preventative Measures
As your organization creates a plan that covers these components, make sure to incorporate the following 9 MSP data breach response best practices.
1. Identify Source and Size of Breach
Identify exactly where the compromise occurred, how much data has been affected, and what the downstream impact might be on clients. This is one of the most crucial data breach procedure best practices. The source and scope of the breach will tell you what steps need to be taken to control any damage done in your clients' network.
Once a breach has been identified, all system endpoints should be closely monitored or blocked, if possible. You may have to self-impose downtime in order to secure any systems that process or otherwise touch client data.
2. Assemble the Incident Response Team
An incident response team is comprised of all parties that will play a role in addressing a managed service provider data breach. Appropriate stakeholders may include security, IT, human resources, and legal.
Any member of your organization who is tasked with making key decisions in the wake of a data breach should be assembled in a timely manner to develop a comprehensive response. Employing a holistic response with the full arsenal of your organization's players will ensure the most secure outcome.
3. Be Transparent
Transparency is one of the most important data breach response best practices. As an MSP, once you've identified a breach, you must let all affected parties know the extent of the attack and the potentially affected data.
Maintaining transparency as an MSP is especially critical when your clients operate in highly regulated industries, as with cybersecurity in healthcare. Privacy laws like HIPAA protect patient information, and you may be subject to hefty fines if you withhold information regarding their data.
4. Disclose Breaches as Quickly as Possible
In addition to being transparent, MSPs must act swiftly to remain in compliance with regulatory agencies. For example, the General Data Protection Regulation (GDPR) requires that organizations disclose a breach within 72 hours of becoming aware of it.
And it's not just about compliance. Disclosing breaches can make a difference in costly downtime. For example, in IIoT manufacturing, if an OEM experiences a breach, their MSP must disclose it quickly so that the appropriate remote patches can occur and prevent further disruption.
5. Develop a PR Strategy
Communication strategies are an integral part of data breach procedure best practices. Communicate openly with partners such as credit agencies, PR firms, law firms, and government agencies to ensure your client has all the tools necessary to recovery.
An effective PR strategy includes a statement accepting responsibility for the breach and outlining a comprehensive response plan. Create a dedicated page on your site explaining the ways in which affected parties can protect themselves. Before a breach ever occurs, templates can help expedite communications in case of a data breach.
6. Identify Weaknesses Beyond Tech
Data breach response best practices aren't limited to technical fixes. Beyond keeping up with patches and authentication measures, MSPs must review their organizational weaknesses when a breach occurs.
While most malicious network traffic comes from outside parties, insider jobs and employee negligence still play a role in compromised data.
7. Perform a Post-Mortem
After a data breach has been resolved, reassemble the incident response team. MSPs benefit from reviewing not only the intricacies of the compromise itself, but also their response to it. Ask your team the following questions:
What was the technical cause of the breach?
What organizational weaknesses may have contributed?
How did our response match the scope of the compromise?
Were we in compliance with regulatory agencies?
What systems have we put in place to strengthen our internal protocols?
8. Repair Trust with Customers
The data breach response best practice with the most lasting impact on your business as an MSP is repairing customer trust.
Once you've addressed all the technical and regulatory challenges of an attack, you must prove to your customers that their data remains safe in your care. Share your response and your improved security measure with your customers. Ask them for feedback on your response and take full responsibility for a more secure partnership.
9. Simulate Future Data Breaches
One of the best practices to prevent data breaches is preparation through simulation. Walkthrough table-top simulations of a compromise from its earliest stages.
With these simulated response efforts, MSPs can enact their strengthened security measures to see how they will fare in the event of another cyberattack.
Why MSPs Should Use Impero Impero Connect
If you're a Managed Service Provider, daImpero breaches are an inherent risk. By infiltrating one MSP, a cyberattacker has an opportunity to infect multiple businesses down the line. As more work is performed online, the potential surface area for cybercrime only gets bigger. It's important to use tools that eliminate risks and reduce the attack surface.
Impero Connect offers cross-platform connectivity that will keep your clients secure from phishing, malware, and other attacks. MSPs can use Impero Connect as a self-contained tool to remotely support a range of applications and devices across clients, without exposing them to risks from VNC, TeamViewer, LogMeIn, Dameware, or modified RDP connections that hackers are known to target.
For fast, safe, and scalable remote access solutions, contact us to start a free trial of Impero Connect today.