The Students' Voice Survey: Safer Internet, Stronger Learning Outcomes
Impero surveyed more than 2,000 secondary school children about their use of mobile phones and other Internet-connected devices, inside and outside school. The findings point to a need for intelligent, balanced safeguarding solutions tailored to pupils' requirements across different ages when it comes to managing devices in school.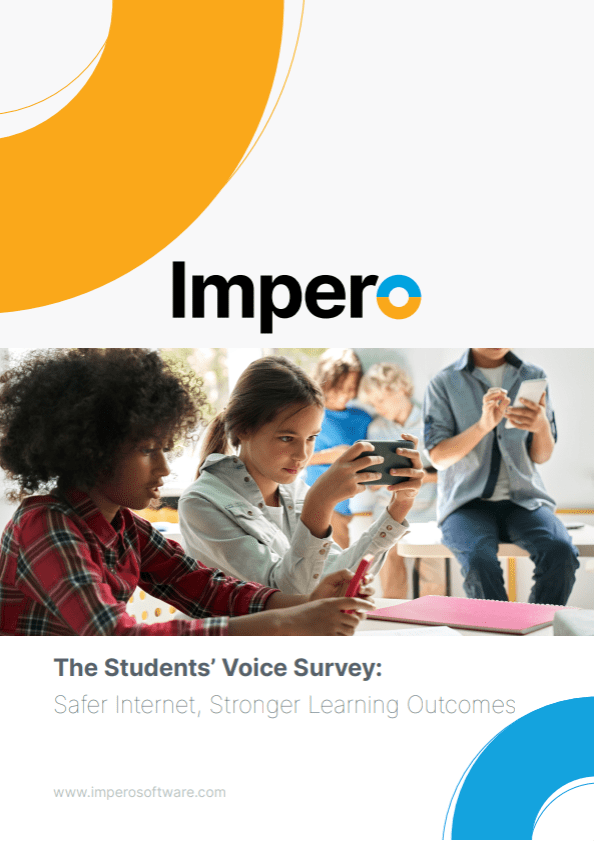 Download This Free Report
Helping children navigate today's online world is an increasingly difficult challenge for teachers and parents. Students need access to trusted, informative online content that will help them reach their full potential. Yet they also need to be safe.
Cases of cyberbullying and stalking, online scams, misuse or stealing of personal information and images, gambling, and accessing inappropriate or harmful content are increasing among pupils, and schools have a duty to protect students from these threats.
Download this report based on information we gathered from over 2,000 secondary school students to hear what they have to say and our 5 key recommendations for fortifying online safeguarding in your schools.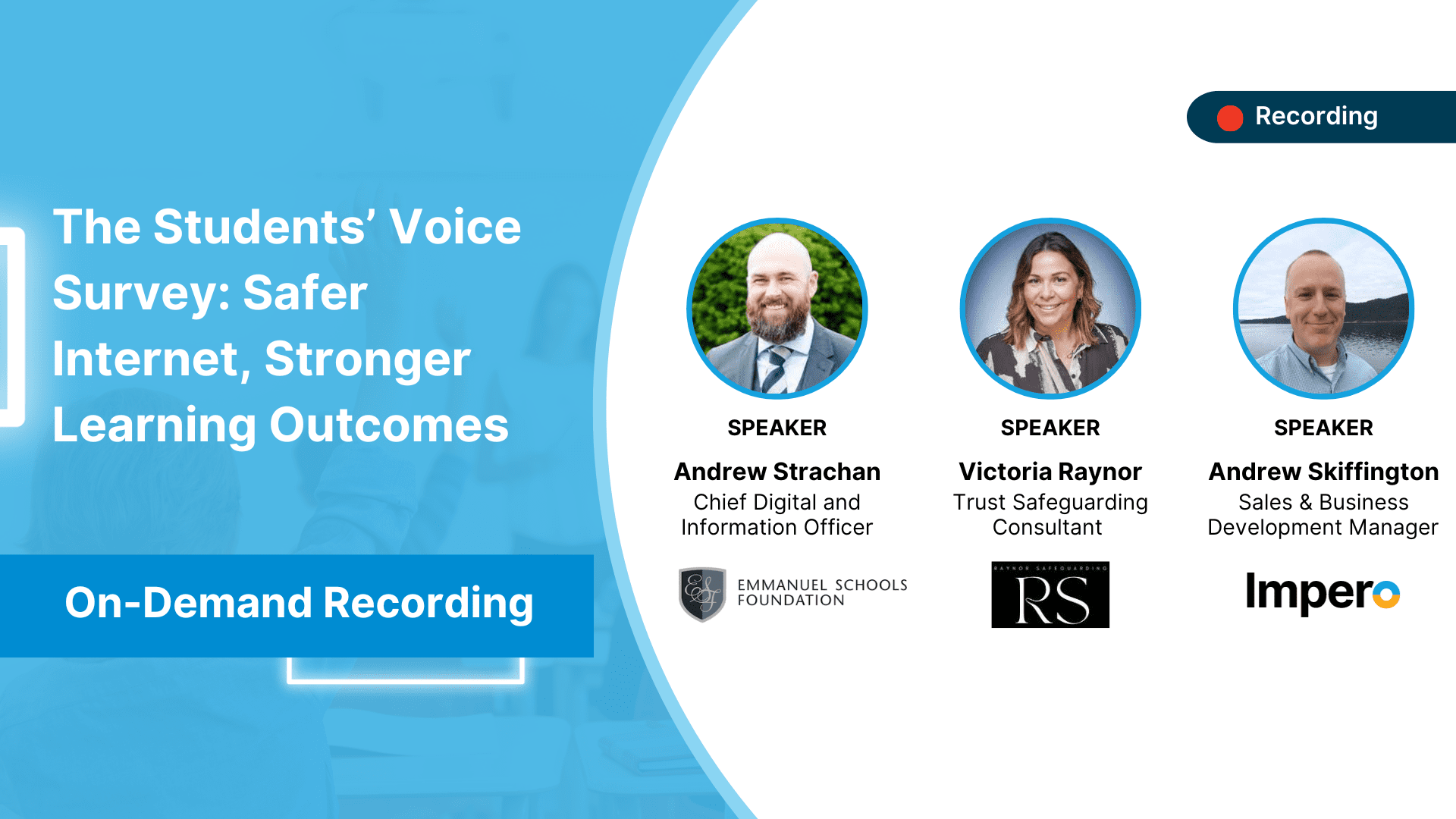 Watch the Webinar
Join the experts at Impero and The Emmanuel School Foundation as they review the findings of our recent student survey, which gathered responses from over 2,000 secondary students.