Use OnDemand Sessions for Fast, Secure, Temporary Access
Impero Connect provides secure remote access for all your devices. But what about the devices you don't manage? How do you support users on their personal computers or get temporary access to a device someone else manages?
The answer is Impero Connect OnDemand. OnDemand sessions are fast, secure and don't require software deployments.
With OnDemand you can see everything happening on the remote screen, and for Windows and macOS users, take control of the keyboard and mouse to directly assist. OnDemand also support iOS, but Apple restricts keyboard and mouse control, so we've included audio chat capabilities that let you provide verbal instructions to users on iPhones or iPads.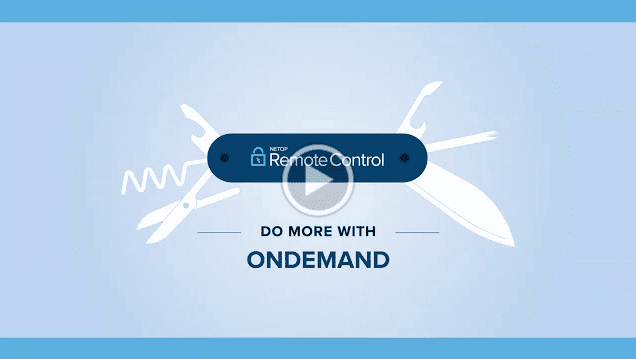 With OnDemand, when someone needs assistance you create a unique, one-time session key and direct them to a webpage to download a small application.
Once the remote user runs the application the session is initiated. The remote user must confirm the remote access before screen sharing becomes active. One OnDemand operator can have multiple sessions running concurrently allowing you to be more efficient and increase your productivity.
When either party terminates the session, the remote device is completely disconnected from the Portal.
OnDemand can be activated for any Impero Connect Portal user with a subscription. If you are interested, contact Impero for a free trial, or place your OnDemand subscription order today.