Confirm Access to Ensure Privacy on Remote Machines
Do More With Confirm Access (video).
The Confirm Access feature of Impero Connect is a powerful tool to ensure the privacy of data stored on remote machines, minimize disruptions to end users, and take complete control of when remote sessions are initiated.
With the Confirm Access feature enabled, a user at the remote device must approve remote sessions before they begin.
This gives the remote user time to close any private or sensitive materials and ensures their work isn't disrupted without warning.
With the Confirm access via email (CAvE) option, an email is sent to a designated user group when a remote session is requested.
Someone from the user group must approve the access request before the session is allowed. If there are no users at the remote device, or if you want a special user like an administrator to approve all remote sessions, CAvE is the way to go.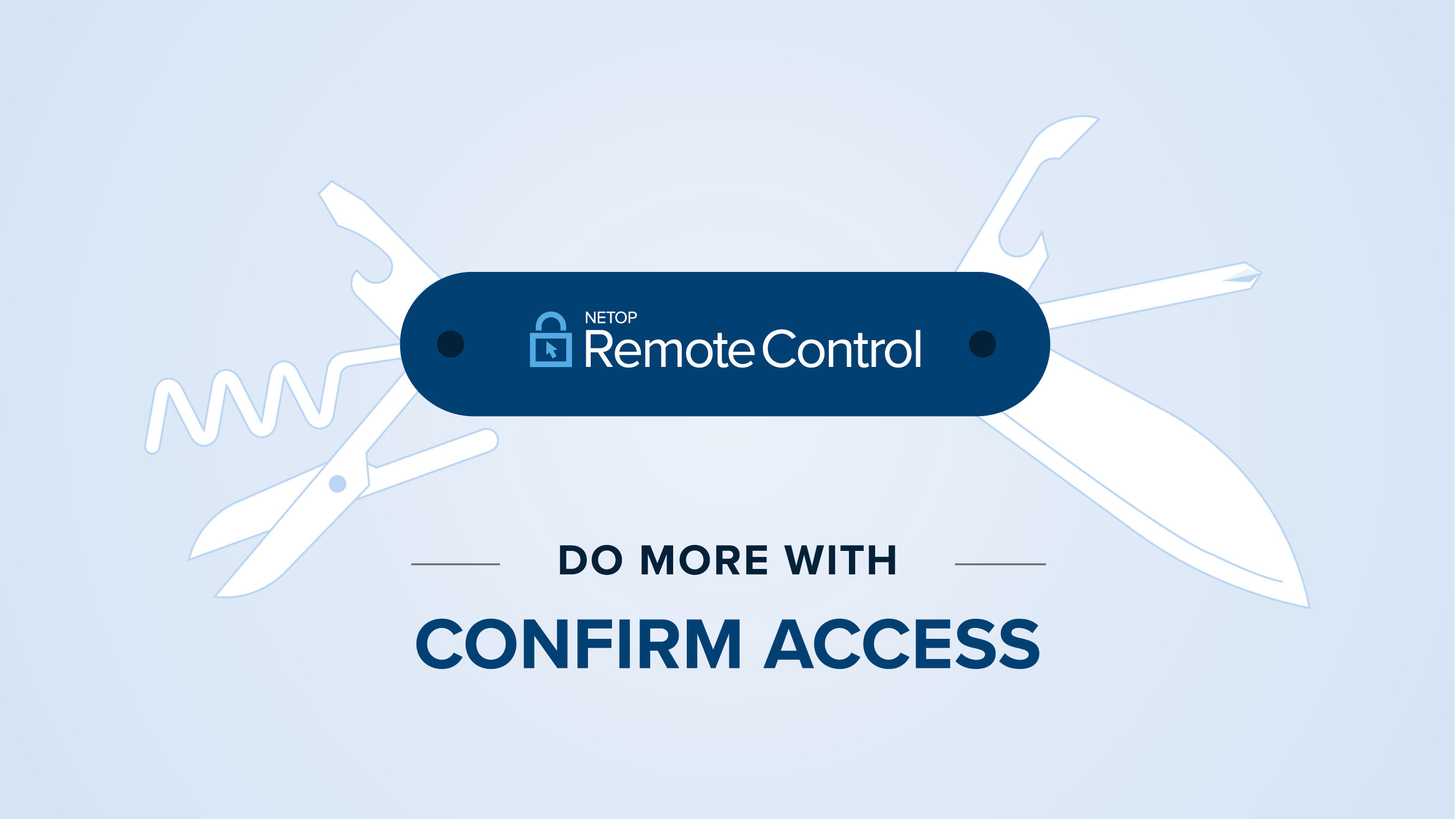 To enable the Confirm Access feature, create a new Role in the Impero Connect Portal. Note that Confirmation from a remote user AND confirmation via email can be used separately, or they can be combined to provide maximum access control.
Once your Role is saved, create a Role assignment to configure which users and devices it applies to.
Portal administrators can enable Confirm Access for their devices at any time, so log into your Portal account and try Confirm Access today.
If you don't have a portal account start a free trial to improve privacy, minimize disruptions and take complete control of remote sessions.