Case Study: Herning Municipality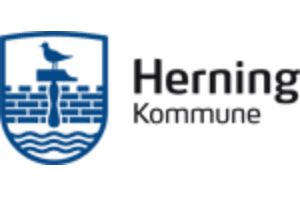 "Impero was chosen because it was the fastest, most efficient and secure solution on the market"
For more than 10 years, Herning Municipality's service desk has used Impero Connect to deliver secure remote support and live chat. The  scalable and consolidated solution includes integrated and advanced security tools, allowing technicians and end users to communicate with each other quickly and effectively.
Impero Connect – The Superior Remote Solution
"When the municipality was looking for a solution to remotely support all employees' PCs, Impero was chosen because it was the fastest, most efficient and secure solution on the market," says Kim Nørager Nielsen, Team Lead at the service desk for Herning Municipality. Eight technicians are currently employed at the service desk and provide service to 3,500 PCs and 4,500 users. The service desk is the 'single point of contact' and receives many inquiries from all types of users.
"We can't live without it," says Nielsen. "We have both experienced and less experienced users, and we should be able to help and provide service to all equally if there are IT problems. We might have an employee who works at home, maybe even on his private PC, who contacts us. In a situation like that it is important that we can quickly and easily remotely control the PC, locate the problem, and resolve it so the employee can continue working. And with Impero we can do just that."
Herning requires the remote control to be secure, both within and outside the network. With Impero it is possible to connect to devices outside of the firewall, and to centrally manage security, authentication and authorization of all remote control users in every remote session.
"We also provide service to users of virtual PCs outside the network and we are constantly in contact with a lot of external consultants. So of course we are concerned about the level of security in our solutions. With Impero we get high security, which is what we want," says Nielsen.
In addition to the eight employees manning the service desk, Herning Municipality has decided to train five "super users" within specific areas, who can remotely control and support colleagues on dedicated systems and applications. "It works really well. This means that super users are able to remotely control colleagues' PCs and quickly help them along in their areas of expertise," Nielsen explains.
Increased Work Performance
Impero Connect contributes daily to a high standard of service at the service desk. The solution is quick and easy to use, and efficiency among service desk technicians has increased. This means saved resources in the service desk. "Our cases are resolved efficiently and within the shortest possible time for our users. And after we implemented chat, our response times and service level improved even more," says Søren Søgaard, IT Project Manager.
With Impero's Live Guide chat solution it's possible to chat with several users at once and send pre-made responses. Rather than typing out commonly used phrases, agents have access to a selection of pre-made messages and can issue a response with the click of a button. In addition, Live Guide has a statistics module, which provides insight into both users' and supporters' work through detailed reporting tools – which can also be exported to other systems. Once a month, statistics are uploaded to Herning Municipality's intranet. This way everyone can keep up with the development of the live chat support model. "In the future, I expect to see some of the one hundred phone calls that we daily receive in our service desk move to the chat," says Søgaard.
A Better Environment, Happier Employees
Between 8 am and 12 am, all employees can call the service desk if they need help. However, after 12 am all inquiries must be done via chat. "This means that after 12 am, all supporters can focus on their individual assignments without being interrupted by phone calls. At the same time, we have implemented a new IT Service Management System which, together with remote control and chat, has resulted in a more efficient day at work and a far better working environment in the service desk. All of this has resulted in much happier technicians," says Nielsen.
Herning Municipality also uses live chat externally in their Job Center and Youth Counseling, and they might also want to use it on their website sometime in the future. "We are happy working with Impero but in general we do not speak much about it, it just works," concludes Nielsen.
About Herning Municipality
Herning is located in the heart of Jutland, about 170 kilometers from the German border and a three and a half hour drive from Copenhagen. Herning municipality has 84,000 inhabitants. Eight technicians are currently employed in the service desk and provide service to 3,500 PCs and 4,500 users.