Unattended access, also known as unattended remote access, is a way of accessing devices remotely, even if the device is not being used. With businesses becoming more globalized and workforces working remotely, there is an increased need for remote access solutions to aid in both efficiency, and security. Both small and large companies are at risk of having their information, or that of their customers, compromised. A host of security issues presents a constant threat to business including poor authentication practices, compliance violations, and inefficient IT practices. This only solidifies the need for more reputable secure remote access solutions. With comprehensive unattended access support, businesses can work with confidence. They can manage every device, regardless of where it's located, and provide instant solutions if a system is compromised or needs troubleshooting. For many businesses, though, unattended access tools come from numerous sources, each serving a different purpose. This can create inefficiencies and confusion, but with Impero Connect you can get the same level of unattended remote access support in one simplified tool. Consolidating remote access solutions may just be the answer your business has been looking for.
Who Benefits from Unattended Access?
Any business can benefit from unattended access because privacy is a concern at every level. Consider a private healthcare practice–they maintain records for patients and may have to access those records from a remote location outside of the office. How do they know that it's secure? Secure unattended access. Whether it's a doctor logging on to their database to access patient files or an IT professional who needs to troubleshoot technical issues — security is paramount to protect private information. With today's heightened security requirements, businesses (like doctor's offices) need to comply with strict regulatory guidelines. While many different industries can benefit from unattended remote access support, the following have the most immediate need for security:
Healthcare
Financial
Retail
Protecting Healthcare Information
Healthcare presents numerous challenges when it comes to security due to the high volume of private information that's accessible. Similar to the example above, something as simple as accessing files from a remote location can leave businesses susceptible to malicious actions, even for a small business. Consider the mass amount of information at-risk through a hospital's vast network of patient and employee data. With so many people accessing information from different devices in different locations, the risk amplifies. With unattended remote access, healthcare companies and institutions can:
Manage access for employees, vendors, and patients
Control access with multi-factor authentication
Safely conduct system maintenance from remote locations
Encryption that meets HIPAA standards
With the vast number of people accessing health records online, remote support solutions are essential to ensure thorough protection.
Financial Industry Benefits from Unattended Access
It's no surprise that financial institutions are at increased risk for security breaches. In addition to intruders gaining access to the accounts themselves, they also seek access to private personal information like social security numbers and account numbers. The benefits that secure remote access provides are numerous, especially when it's consolidated into one, simple unattended access provider. Advantages include:
Control over access rights from one central hub, giving a user access to the information they need
Increased efficiency for IT teams
Access across platforms, devices and networks with a secure, fast connection
Encryption to protect customers and the company: two-factor authentication, compliance, audit support.
Remote access for ATMs
In addition to the security benefits, a consolidated remote access solution like Impero Connect can save financial institutions money. For example, First Interstate Bank came to Impero looking for ways to reduce time and travel costs associated with technical support. Before using Impero Connect, they were sending technical staff to each branch, using up considerable resources related to travel expenses. After partnering with Impero, First Interstate Bank saved countless hours and dollars by consolidating their IT solutions in a central hub. This allowed technical support to work remotely rather than travel to each location and gave First Interstate the ability to allocate resources to other areas such as training and streamlining processes.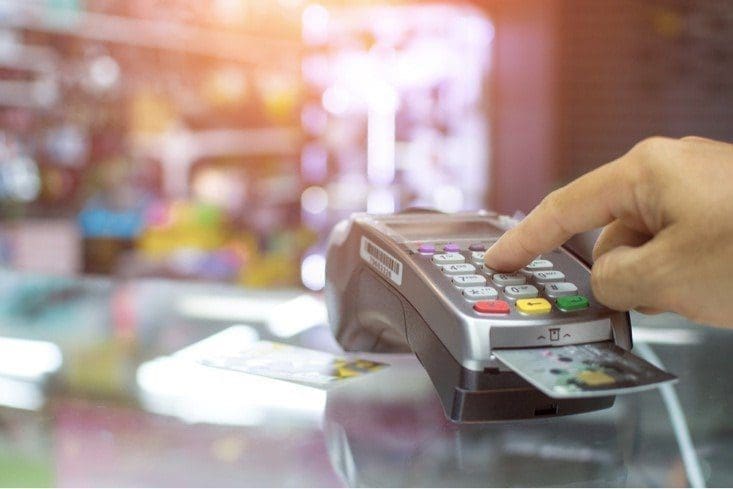 Using Unattended Access to Protect Retail Operations
The retail industry is one of the most targeted by hackers, especially in recent years. With the rise in eCommerce and seemingly ubiquitous use of credit cards, the need for secure access is only growing. Every POS transaction is an opportunity for intruders to access private information. That means hundreds of thousands of devices need to be secured at any given moment, from POS terminals to personal phones and computers. Retailers have an obligation to remain PCI DSS compliant. Also known as the Payment Card Industry Data Security Standard, these regulations ensure that companies handle credit card information responsibly, from the storage of information to payment processing. One of the great benefits of Impero's Connect is cross-platform connectivity. No matter what platforms retailers are using, Impero integrates to provide one, consolidated solution for unattended access. Some of the most common operating systems that Impero supports include:
Windows
Linux
Mac
Android
Speed is of the essence in retail. When a system is down, it can be costly and time-consuming to fix the issue. Finding a reliable remote access solution is key to connecting quickly to solve problems. Spartan Stores, one of Impero's customers, is a great example of the time and money saved with quality remote access. Their technical support can receive upwards of 250 calls a day, the majority of which require remote access. They found that their previous remote access provider did not allow for fast connectivity, slowing down the troubleshooting process and hindering overall business efficiency. With Impero, they could rely on getting remote access within 30 seconds to any device. They can also make remote software updates to thousands of computers and provide a higher level of support to their customers.
What is the Value of Consolidated Remote Access Solutions?
Remote access solutions come in a variety of forms and many businesses feel that they are saving money and resources by tapping to multiple unattended access systems at once. Some may be paying for add-on features or using "free" tools, but this can leave companies vulnerable to security breaches and present challenges when troubleshooting. Consolidating remote access solutions into one, comprehensive tool allows for streamlined processes and unmatched security. Impero Connect even supports legacy technology that companies want to integrate with newer technology. Relying on one solution also provides clarity on pricing. Companies relying on multiple unattended access tools may not be aware of the precise amount they're investing. This could mean that companies are actually paying more for their services, or not receiving the quality unattended support they could get with one tool. Whether a small business or a global enterprise, Impero has flexible, secure unattended access solutions to serve any size company. If you've been searching for that one tool to protect you and your customers, look no further. Contact Impero representatives today to get more information and receive a free trial.