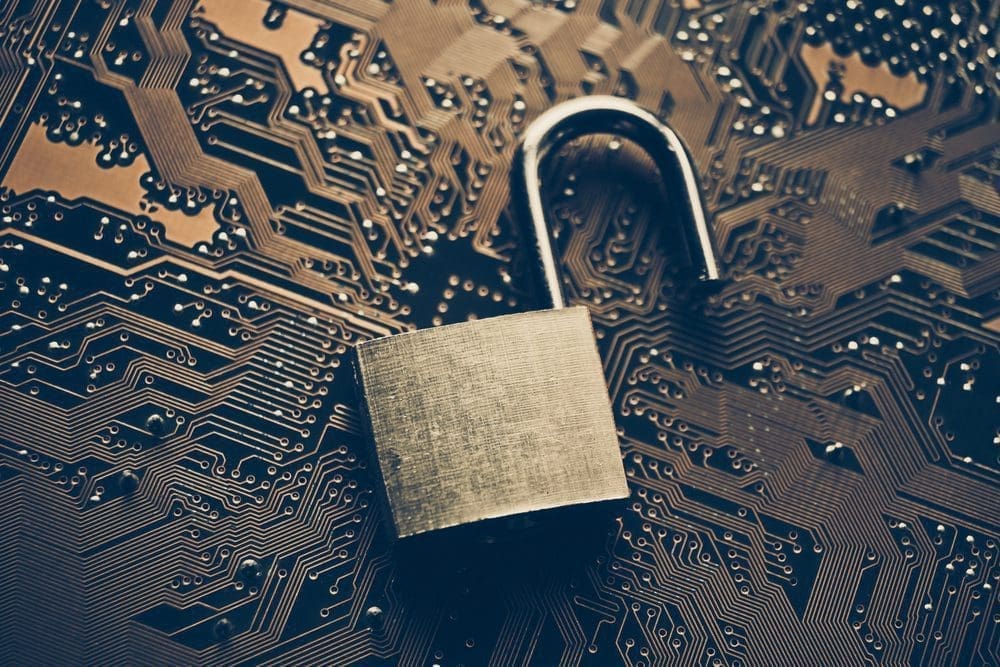 Companies that know how to prevent a data breach can avoid costly fines, loss of business, and damage to their reputation. With more and more collaboration between organizations, vendors, suppliers, and users happening online, the threat of third-party data breaches is more prevalent than ever.
A third-party breach occurs when an unauthorized group or individual gains unauthorized access to a network through a vendor, supplier or other third party, and is able to pilfer sensitive information (user data, personal details, payment information, etc.). And if your network isn't integrated with remote access solutions, you may be more vulnerable to these kinds of attacks.
In this post, we'll explore some of the most frequent causes of these compromises as well as six critical ways to prevent data breaches.
What are the Most Common Causes of Data Breaches?
The most common causes of data breaches include weak authentication, malware attacks, and social engineering. While cybercriminals are rapidly evolving their toolbox, many organizations are also stepping up security measures to match the threat.
The first step of how to prevent a data breach is examining the common causes behind these attacks. More often than not, large data breaches will be the work of intentional hackers, as opposed to an employee's negligence or network failure. While the motivation of hackers may vary significantly (extortion, cyber warfare, political hacktivism), the threat must be dealt with if you want to keep users safe
Let's take a more in-depth look at the three most common causes of data breaches along with some examples from recent history.
Weak Passwords or Stolen Credentials
Even as many applications and equipment manufacturers are improving security, weak authentication measures are still a top cause of potential data breaches – including the devastating breach that affected SolarWinds, the provider of remote access tool Dameware. Commonly used equipment, such as industrial IoT devices, still rely on default passwords and other forms of single-step authentication. These glaring vulnerabilities can lead to login credentials being easily stolen.
In May 2019, the Australian design company Canva suffered a data breach that affected 137 million users. It was determined that the culprits used bcrypt passwords to infiltrate accounts and view users' personal payment information. In order to properly understand how to prevent a data breach, it's important to review these cases of weak authentication that have led to massive attacks.
Malware Attacks
Preventing data breaches wouldn't be possible without combatting malware. Malware is malicious software that is installed with the intention of gaining unauthorized access to a network. Increasingly, vendors are targeted by hackers as a potential channel for accessing the networks of all the larger companies they do business with.
In May 2017, the mega credit bureau Equifax reported a data breach that affected almost 148 million people and exposed 209,000 consumers' credit card information. The breach was due to application vulnerabilities that were exposed to malware. Once inside, hackers used this malware to move laterally in Equifax's network, broadening the scope of the attack.
Phishing Scams
Social engineering, or phishing scams, occur when malicious actors disguise themselves as legitimate parties and request sensitive information.
During the 2016 presidential campaign, Clinton campaign chairman John Podesta was the victim of one of the more famous phishing attacks in recent history. A Russian hacker group known as Fancy Bear pretended to be Google in an email to Podesta's staff alerting them to the need to change their credentials. The fake request linked to a malicious website that allowed hackers access to Podesta's account.
As a result, sensitive emails were leaked, and the political landscape of elections was drastically altered.
1. Do Your Due Diligence on Vendors
Your organization is growing, and you have a need to contract out certain work to third-party vendors. This is great news, but it comes with the added responsibility of choosing a vendor who you can trust with the appropriate level of access to data.
One of the most important steps of how to avoid data breaches is to perform due diligence before hiring third-party firms, suppliers, MSPs, VARs etc. Have your team complete security assessments of each candidate. Ask these potential vendors what protocols they have in place to deal with cybersecurity threats. If you properly vet your vendors, establish rigorous policies and protocols, and use the right security solutions, you'll be able to breathe easier knowing your partners take your data security seriously.
2. Establish a Least-Privilege Policy
The next actionable step of how to prevent a data breach is to establish a least-privilege policy for vendors and third parties. Just because you've signed an agreement with a third party doesn't mean they have your same security standards – something malicious actors know very well.
A "least-privilege" approach is a tiered system in which all parties are given the least amount of security clearance that still enables them to complete their role.
Let's use an analogy of an amusement park. If you hired a professional custodial service to clean the park every night, you wouldn't give them master keys that open the attractions' control rooms. You would simply give them keys to the maintenance closets, the bathrooms, and the cafeterias. By employing this least-privilege policy, your vendors are allowed to do what they do best and aren't exposing you or themselves to any unnecessary risks.
3. Monitor All Users and Perform Security Audits
Once a breach has occurred, it may be too late to perform an audit that will trace the compromise back to its source. But if you incorporate audits and penetration tests on your network regularly, you'll be able to track vulnerabilities in real-time and patch appropriately.
Don't just focus on your vendors' activity. Make sure you're regularly monitoring all user activity so that when a breach occurs, you're performing a comprehensive analysis, not just blaming your vendor partners. Impero Connect integrates with Azure AD and other directories, allowing each individual vendor to be granted specific access based on granular controls. Setting a time window during which a vendor can gain remote access, while filtering by approved IP addresses, can limit your attack surface considerably.
Application whitelisting also allows a company to grant vendors access to specific programs, which means even if their credentials are compromised, the attacker is unable to gain further access to a device, much less the network.
Routine monitoring can be especially helpful in industries like cybersecurity in healthcare where breaches can be accompanied by hefty fines and dangerous interruptions in care.
4. Ensure Strong Authentication and Encryption
The technical side of how to prevent a data breach begins with authentication and encryption.
As we mentioned earlier, many data breaches are a result of weak passwords and stolen credentials. Thus, it is imperative that you incorporate strong, multi-step authentication measures for all user credentials across devices. If you are a remote MSP, require your clients to update their credentials on a frequent schedule and phase out default password-enabled equipment.
Whether you have on-premise or cloud-based servers, 256-bit encryption will keep your channels safe from most baseline malicious network traffic. Encrypted channels make endpoint monitoring much easier and deter cyber criminals from gaining access to your network.
5. Make Security a Priority Across Teams
Train your entire staff on the best practices for preventing data breaches. Just as you give your staff and vendors least-privilege access to protect them, you should also be giving them an abundance of resources to combat phishing scams and other social engineering attempts.
Your endpoints may be monitored, and your channels may be encrypted, but only proper training can prevent an employee from clicking on a malicious link or unknowingly exposing sensitive information.
6. Respond Properly to Breaches
An appropriate response to a data breach when it occurs is an important part of how to prevent a data breach from happening again in the future.
If your organization is the victim of a breach, identify the size and scope by pulling your audit logs. Divert traffic if necessary and patch your software accordingly. Be open and honest with your users and outline the steps you're taking to remedy the situation. A complete response to a data breach can build trust with users and strengthen your security measures going forward.
Secure Your Network With Impero Connect
Along with these six ways to prevent data breaches, a comprehensive approach to data protection should include secure remote access software. Impero Connect offers fully scalable remote solutions that will keep your organization safe, fast, and responsive.
If you're ready to expand your data security with Impero Connect, contact us for your free trial today.